Jonita White: Driven by faith, committed to community
MIKE McGEE | 4/10/2017, 2:38 a.m.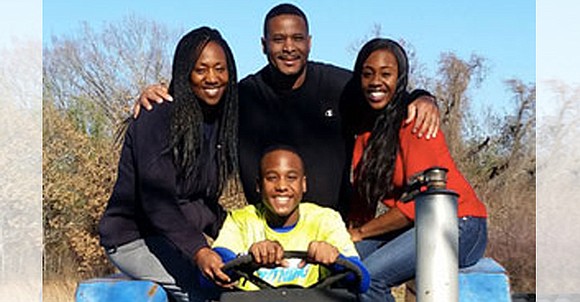 Her spiritual dedication and positive outlook is not to say there were not problems that had to be faced, White acknowledged. There was no internet for the business in the beginning. It took some time before she was able to get phone service for her new place. Even then, there were some start-up issues.
"When business began to build around me, it was just phenomenal. We had our growing spurt and we had challenges with growing because my phone lines would constantly get cut while they were digging and putting in new lines. But we survived," she said. "It was very productive, too."
The business has been so successful that the owner marked her sixth-year anniversary March 28 with an open house celebration.
In fact, White's success represents the latest trend in start-up businesses. Businesses owned by minority women increased to 1 in 3 in 2015 from 1 in 6 in 1997, according to the 2015 State of Women-Owned Businesses Report commissioned by American Express OPEN.
"While non-minority women-owned firms grew 40 percent over the 18-year time period, Black women-owned firms grew 322 percent and Latina-owned firms grew 224 percent," Carolyn M. Brown reported in the March 6, 2016 online edition of Black Enterprise.
"Women now own 30 percent of all businesses in the U.S., accounting for some 9.4 million firms," Brown penned. "And African American women control 14 percent of these companies, or an estimated 1.3 million businesses, employing 297,500 workers and generating $52.6 billion in revenue.
Without bringing up any statistics or percentages, White affirmed that anyone with an entrepreneurial drive had the potential to accomplish what she has, regardless of setbacks or stumbling blocks.
"If you're going to be a business owner you have to be in the business; you cannot just say, 'I own a business.' You have to work it. You have to work the business, being there. Don't depend on other people to do things for you," she cautioned. Still, she underscored from her own experiences in owning a rather atypical business that hard work should not stop those who are determined.
"Know what you are getting into and follow your dream," she stated. "Because what you put into it, that's what you're going to get out of it – and if you're in it just for the money that's the wrong reason to be in it. Any business that you go into, it's about relationships."