Time to restore $6 billion in HUD funding
CHARLENE CROWELL | 4/10/2017, 2:33 a.m.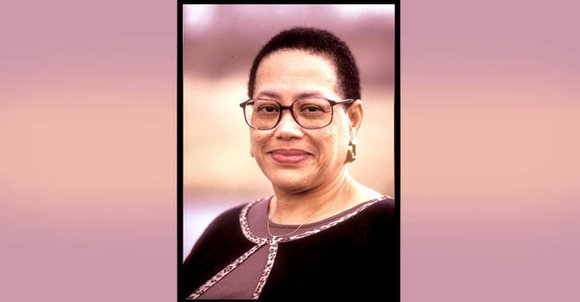 Center for Responsible Lending
From youth yearning for the time to have their own place, to older Americans hoping to age in place, the need to have a home is a shared concern of consumers of all ages and locales. It's where children are raised and memorable moments dwell. It's also where many people rest, reflect and shut out the worries of the day.
Right now, the future of our country's commitment to housing is in jeopardy. In the recently-released White House Budget Blueprint, the Department of Housing and Urban Development will not resemble its former self. While some programs are proposed to become smaller, others are identified for extinction. Fortunately, while the president proposes a budget, Congress must hold hearings that offer opportunities to amend what some would deem indefensible.
The irony is that so many HUD programs and services that have enjoyed longstanding, broad and bipartisan support across the country are among those proposed to end.
For example, since 1974, HUD's Community Development Block Grant program has provided local and state officials the flexibility to fund local priorities for services, projects and partnerships. Whether the need was affordable housing, blight removal, community supportive services or a way to leverage capital in redevelopment projects, local concerns have guided how to make the best use of federal funds.
According to the White House Budget Blueprint, CDBG would absorb $3 billion of HUD's proposed $6.2 billion agency cut. Reactions from municipal leaders and organizations were swift.
"From CDBG block grants, to Community-Oriented Policing Services, the programs targeted for cuts provide support for millions of working Americans and help cities invest in public-good projects like police stations, food banks and domestic violence shelters," said Matt Zone, a Cleveland city councilmember and president of the National League of Cities, an organization that advocates for 19,000 cities, towns and villages. "These unprecedented cuts would be devastating to all our nation's cities – with the worst impacts felt in small towns and rural communities."
"In housing, the proposed budget would end some of HUD's most successful programs that help underserved communities including: Community Development Block Grants, the HOME Investment Partnerships, and Choice Neighborhoods," noted Yana Miles, a policy counsel with the Center for Responsible Lending.
Two of the HUD programs that Miles cites are the focus of another proposed $1.1 billion in cuts: Choice Neighborhoods and the HOME Investment partnerships program.
The Choice Neighborhoods program provides funding and technical assistance to support local community efforts to improve struggling neighborhoods dotted with distressed public or HUD-assisted housing. Like CDBG, eligibility is formula-based and requires a formal revitalization strategy or Transformational Plan.
This past December, HUD announced that from 34 competitive applications, five cities were selected to receive grants totaling $132 million: Boston, Camden, Denver, Louisville and St. Louis. An estimated 1,853 units of severely distressed public housing will be replaced by nearly 3,700 new mixed-income, mixed-use housing units as part of an overall effort to revitalize neighborhoods.
For every $1 in Choice Neighborhoods funding, awardees and their partners typically leverage for their projects an additional $5 in public and private funding. Together, the five cities are expected to leverage $636 million through other public/private sources and expect to stimulate another $3.3 billion indirectly to magnify their impact.