CBC report calls for economic justice
CHARLENE CROWELL | 4/17/2017, 3:23 a.m.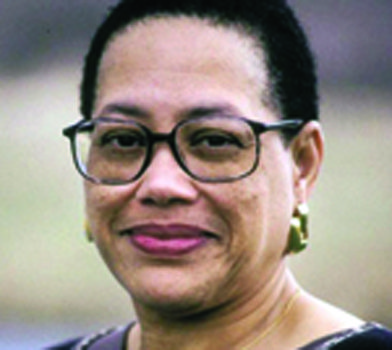 Center for Responsible Lending
This year has brought a number of significant developments. A new Congress, the 115th in our nation's history, and similarly the 45th president have together begun a new era of government. From all indications, this new leadership seeks to create public policies and priorities that significantly alter what will remain as a governmental function. From education to environmental stewardship, health care and more, the governing toolbox of executive orders, regulation and legislation are all in use.
Despite these changing times, much of what has plagued Black America remains the same: a lack of wealth and ample access to opportunities that can virtually and permanently improve our lives.
No one needs another study that finds how Black America's net worth is a fraction of that held by White Americans. We already know that Black families who send their children to college incur a larger family debt that includes multiple generations – the student, parents and even grandparents. And in that quest for education, each generation's ability to maximize financial stability is at risk. Or that Black businesses and entrepreneurs often face predictable denials for loans that could bring jobs to their own communities.
It seems that in 2017, Black America's number one need is to finally know and enjoy economic justice in all of its forms. We have already felt the brunt of predatory lending's high costs that steal our hard-earned wages with triple-digit interest rates. Far too many of us are still denied access to mortgages, even when credit profiles tell us that we should qualify for the most affordable and sustainable home loans. And then there are the car payments that have been packed by dealers who frequently mark-up interest rates and cram additional "services" into loans that could have been purchased far more cheaply on their own.

Thankfully, the 49-member Congressional Black Caucus recently released a report with a title that was also a clear statement, We Have a Lot to Lose: Solutions to Advance Black Families in the 21st Century. Its 125 pages contain chapters that speak to our unique American experience while also proposing solutions to deliver us to the full bounty of what it means to be an American to people of all colors. While space will not allow me to explore the entire report, key elements of the chapter on economic justice deserve to be broadly shared and read.
"The racial wealth gap is widening," the report states. "To gain wealth comparable to White high school dropouts, Blacks have to have completed high school and some college. This means that Black Americans need to invest more resources and time to achieve the same results as White citizens that have not had to make the same level of investment."
In all, this chapter's multiple proposals represent an alternative to that reflected in President Trump's Budget Blueprint on how best to forgive education debts, ways to combat food deserts that rob entire neighborhoods of full-service grocery stores, strengthening financial regulation rules and more.