CBC report calls for economic justice
CHARLENE CROWELL | 4/17/2017, 3:23 a.m.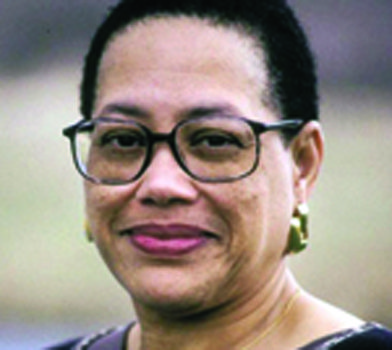 "The government should be investing in jobs programs, reasonable bank regulation, education, and health care to ensure economic vitality into the next century, not more tax cuts for the rich and less regulation of Wall Street. We tried those options in the 2000's and all we got was a financial crash as thanks for it," the report states.
A particularly innovative proposal is the CBC's 10-20-30 Formula for all federal agencies. It would require each agency to commit 10 percent of their budgets to the 485 counties where 20 percent or more of the population has been living below the poverty line for the last 30 years. This proposal also calls for the Trump administration to establish a federal interagency task force to coordinate poverty alleviation efforts.
Other proposals in this chapter address new ways of ensuring equal access to homeownership opportunities and the inclusion of items not normally considered by traditional credit scoring models, such as mobile phone data and timely bill payments, to increase lending.
Preservation of the Community Development Block Grant, which was proposed for elimination by the White House Budget Blueprint, and increased attention to truth in lending, credit access and the Community Reinvestment Act (CRA) are also included.
In the aftermath of the foreclosure crisis, the Center for Responsible Lending (CRL) released research on the state of consumer lending that spanned a range of loan and credit products. The report also found that consumers who were harmed the most by predatory lending were often Black and Latino.
"Abusive practices not only harm the family that loses its home to an unaffordable mortgage, the student saddled with excessive education loans, the person who pays thousands of dollars extra in kickbacks on their loan when they buy a car, or the consumer who receives a 'fee harvester' credit card where the charges far exceed the credit extended; they also profoundly harm neighborhoods, communities, and cities, and hold back our entire economy," wrote Sheila Bair in the report's foreword. Bair, president of Washington College since 2015, has also served as a senior advisor to Pew Charitable Trusts and served a five-year term as chairman of the Federal Deposit Insurance Corporation from 2006-2011.
"Trapping families in financial marginalization keeps them from succeeding and from making their full contribution to the whole community and economy," Bair continued. "They are unable to advance and generate prosperity for themselves and are blocked from increasing the prosperity of others as well."
Real, sustainable economic justice will not only improve the lives of those so often left behind but also strengthen the nation's economy as well. Sounds like something worth fighting for.
Charlene Crowell is the Deputy Communications Director for the Center for Responsible Lending. She can be reached at charlene.crowell@responsiblelending.org.