Earth Day organizers hope to increase awareness
MIKE McGEE | 4/21/2017, 7:46 p.m.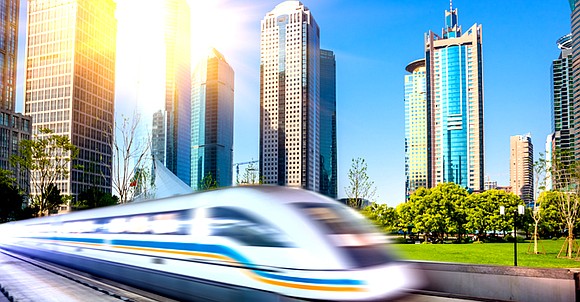 The Dallas Examiner
Air, water and land are the primary elements for sustaining life on Earth. Since 1970, environmentalists have been part of a global movement to bring awareness to the life-sustaining elements of the environment and the link between pollution and public health.
In 2011, Trammell S. Crow organized Earth Day Texas is an attempt to get business leaders and environmental leaders together to precipitate positive movement, content or change, declared Ryan Brown, CEO of the nonprofit organization.
EDTx is a free public event in which organizers expressed its goal of spreading "environmental awareness by curating an atmosphere for conscious business, nonpartisan collaboration and community-driven sustainable solutions." It will be held April 21 through April 23 from 10 a.m. to 6 p.m. in Fair Park
The financial and ecological issues are ones that some might argue fit right in with those being investigated and solved in the Fair Park area. For example, when it comes to the oft-raised issue of bringing more minority students into STEM programs, the National Society of Black Engineers DFW chapter ascribes its mission on its website, "To increase the number of culturally responsible Black engineers who excel academically, succeed professionally and positively impact the community."
Additionally, the local company that originally created the product Bonton Honey has transformed into Bonton Farms, "a sustainable and vibrant urban farm" in a low-income sector of the city classified by the USDA as a food desert, per their website. The Cottages at Hickory Crossing – a tiny house community created by the relief agency CitySquare to get homeless individuals off the street and into housing where they can receive therapy and counseling and regain a sense of community – fits into the ideals EDGTx espouses as well.
The CEO described the event as an "accelerator, or megaphone" for these types of issues.
"As far as an attendee standpoint, if we look at participation, we've got college, university-type schools; we've got legal and law, all the way to small, nonprofit organizations … to all-sized, for-profit corporations and companies as well," he said.
Brown said that such partnerships will create educational opportunities for attendees of the expo.
"So we look to reach as many people as possible, and have as deep an impact in the community here locally, but also we're slowly becoming this destination event which is reaching to a national and international scale," he continued.
Data provided by the organization revealed that the 2016 exposition showcased approximately 800 exhibitors and 250 speakers, drawing more than 130,000 attendees.
One standout event involving many local youth is Earthack, featuring the Metroplex-based technology group HackDFW.
"We teamed up with them and we designed a progress for solutions-building in the environmental space," the CEO explained. EDTx is touting Earthack as a platform to bring 1,200 college and high school students to the event to solve within 36 hours current real-life issues burdening the world.
"But what's so neat about it is all the solutions are going to be with a positive environmental impact in mind," Brown mentioned, as the participants employ the 1 million-plus square feet in and around the Embarcadero and Creative Arts buildings to develop their solutions. "I truly believe all the results are going to be widely known. It will be open to the public so the public can actually cruise through while the hackers are doing what they do."