Working together for economic empowerment
JAMES CLINGMAN | 8/7/2017, 6:26 a.m.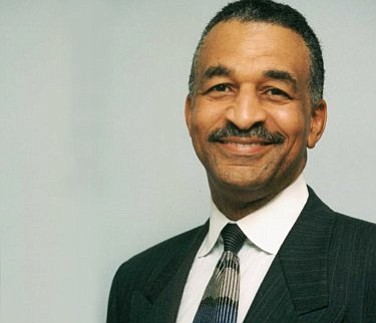 Blackonomics
What is so hard about sharing our money with one another? And when we do share, it's for a moment; it's not sustained. Any person who is relatively aware of how things get done in this world knows that whatever our goals, missions, or objectives, somewhere down the line it will take money to bring them to fruition. Understanding that, it is perplexing that many of us refuse to contribute to one another's causes in any sustained manner as well as in a timely manner.
Unfortunately, many of us who give a few dollars, say $10 or $20, are the first ones who want a full report on what is being done with our money. And some who don't give at all have the nerve to want the same information – from Black causes, of course. Yet they contribute to traditional organizations or causes and never ask for any accountability.
Immediately after the Million Man March in 1995, folks who didn't even attend were asking for an accounting of the funds we collected there. Can you imagine that?
Some say it's a lack of trust for one another; I don't know if I believe that entirely. I think it's simply jealousy and/or that old bugaboo, "If I am not leading it, I am not going to help it." What's the issue with giving a few dollars to help your own people and ultimately to help yourself? As much money as we waste every day and spend willy-nilly with other groups, even if the cause to which we contribute is not fulfilled, we won't go broke. For me, it's good to know that I did my part.
We are so good at counting the "potential" of our collective dollars. You have heard the various scenarios before, "If 10,000 people would give $100…" or "If 1,000 people gave $1,000 each…" The biggest word in those prescriptions for our success is the smallest word: If.
I made one of those "if" statements in 2004 after visiting Piney Woods School in Mississippi. While there, I heard that in 1954 Ralph Edwards, host of the television show This is Our Life, after interviewing Dr. Laurence Jones, founder of Piney Woods, was so impressed that he asked his viewers to send at least $1 to the school. They raised $750,000!
Then here comes naive Jim Clingman, saying if that much could be raised in 1954, we should be able to raise a million dollars in 2004. Silly me. I actually thought the 200,000 readers of my column would send $5 each directly to Piney Woods, thus raising $1 million. I issued the call. We managed to raise a few thousand dollars, but nowhere near a million.
Thereafter, I pressed forward with the goal of 200,000 persons to sign up as members of what I called the Blackonomics Million Dollar Club, simply by adding their e-mail addresses to the BMDC Mail List on my website and subscribe, at no charge, to the mailing list called "The Whirlwind." Five times per year, members would be asked to recommend recipients to which each member would send at least $5. It was just that simple; maybe it was too simple. No middleman, no administrative costs, just a postage stamp and a check.