Locked up for life: Part 1 of a national investigation
A patchwork of justice for juvenile lifers
SHARON COHEN and ADAM GELLER | 8/14/2017, 12:32 a.m.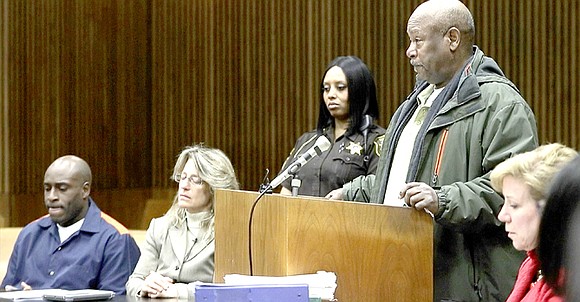 The brains of adolescents
It's been a year and a half since the Supreme Court's latest ruling on juvenile offenders – the fourth decision since 2005 to find that the harshest punishments given to adults are unconstitutionally cruel and unusual when imposed on teens.
The justices cite research showing the brains of adolescents are still developing, making them susceptible to peer pressure and likelier to commit reckless acts without considering the long-term effects. To punish teens with the same severity as adults – especially when those sentences provide no discretion for individual consideration – fails to account for the differences of youth or the potential for rehabilitation, the court said.
In the January 2016 decision, the court instructed states to take a second look at former juvenile offenders serving mandatory life without parole for homicide, saying the punishment should be reserved for only the rare inmate whose crime reflects "permanent incorrigibility." Officials are scrambling now to determine how best to review sometimes decades-old sentences, resulting in inconsistencies, confusion and some pushback across the U.S.
The cases include offenders who were as young as 14 at the time of their crimes. Some are now in their 50s, 60s and even 70s.
"It's taking far too long to get ... judges and prosecutors to understand that the mandates of the Supreme Court are not optional," said John O'Hair, who saw more than 90 juveniles sentenced to life when he was prosecutor in Wayne County, Michigan, but has since criticized how some in his state are responding. "While all this is going on, these individuals are serving unlawful sentences. I don't think that's a just situation."
Geographic justice
The investigative review found very different brands of justice from place to place.
For years, officials in states with the most juvenile life cases were united in arguing that the Supreme Court's ban on life without parole did not apply retroactively to inmates already serving such sentences. Now, states are heading in decidedly different directions.
Pennsylvania, which long resisted reopening the old cases, has resentenced more than 1 in 5 of its 517 juvenile lifers and released 58 so far. Attorneys there talk about working their way through all the cases in the next three years. Just two Pennsylvania inmates have been resentenced to life without parole, which the nation's highest court said should be uncommon and reserved for the rare offender who "exhibits such irretrievable depravity that rehabilitation is impossible."
In Michigan, meanwhile, prosecutors want new no-parole terms for some 236 of 363 juvenile lifers, and there are wide variances from county to county, which has prompted lawsuits. Defense lawyer Deb LaBelle said more than 200 of these cases are on hold until the state Supreme Court decides whether judges or juries should hear them.
Said Elizabeth Calvin of Human Rights Watch: "I don't think anybody who is being honest about what is happening in American courtrooms can walk away and say, 'Yes, the system has carefully culled out the worst of the worst and that's who these individuals are."'