Tulisoma returns to South Dallas
Literary event features best-selling authors, activities for the whole family
Special to The Dallas Examiner | 8/21/2017, 11:37 a.m.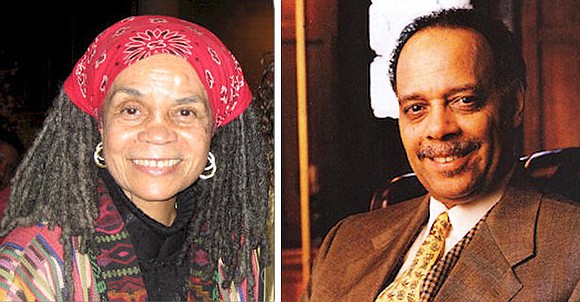 He co-founded of the Institute of Positive Education/New Concept Development Center in 1969 and the Betty Shabazz International Charter School in 1998 in Chicago, Illinois. He is also a founder and board member of the National Association of Black Book Publishers, a founder and chairman of the board of The International Literary Hall of Fame for Writers of African Descent, and founder and director of the National Black Writers Retreat. Prior to stepping down from his position, Madhubuti held the position of Distinguished University Professor, co-founder and director emeritus of the Gwendolyn Brooks Center for Black Literature and Creative Writing and director of the Master of Fine Arts in Creative Writing program at Chicago State University.
In December 1967, Madhubuti met with Carolyn Rodgers and Johari Amini in the basement of a South Side apartment to found Third World Press, an outlet for African American literature. By 2007, the company continued, 40 years later, to thrive in a multimillion-dollar facility. Over the years, this press would publish works for Pulitzer Prize-winning author Gwendolyn Brooks, as well as Sonia Sanchez, Sterling Plumpp and Pearl Cleage.
He was one of the few Southern members of the Niagra movement, a civil rights group which had an outspoken platform based on the issue of racial and social justice and which eventually evolved into the National Association for the Advancement of Colored People.
The Tulisoma book fair is a free community event and will be held Aug. 26 from 10 a.m. to 4 p.m. More than 25 authors/illustrators will host readings and signings. Guest authors include Sanchez and Madhubuti; Dr. Kenneth M. Hamilton, author of Booker T. Washington in American Memory and Professor of History at Southern Methodist University; Carole Boston Weatherford, New York Times Bestselling children's book author; and Sanderia Faye, author of Mourner's Bench.

Tulisoma will also include workshops and seminars, including How to Start a Book Club; How to Publicize and Market your Book; Self-Publishing; Vision Bookmaking: Children and Youth; Encouraging Our Sons to Read; A Community Call to Action; Story of Self; and How to Organize a Youth Book Club. A special feature of the event will be the Youth Poetry Slam and Open Mic hosted by National Slam Champion Mike Guinn.
All events will be held at the African American Museum, located at 3536 Grand Ave. For more information, call 214-565-9026 ext. 304 or visit http://www.tulisomabookfair.org.