Locked up for life: Part 2 of a national investigation
Confusion over non-mandatory terms
SHARON COHEN and ADAM GELLER | 8/24/2017, 3:13 p.m.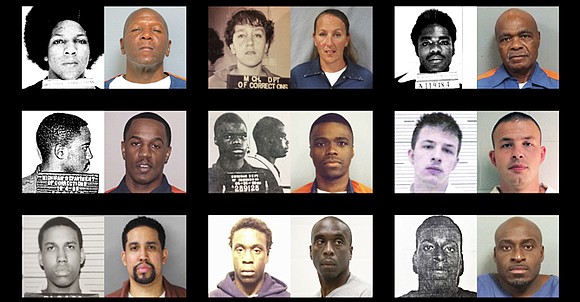 "These are young Hannibal Lecters,'' said Sheriff Michael Bouchard in Oakland County, Michigan, where officials want new no-parole sentences in 44 of 49 juvenile-lifer cases. "These are not people you want to meet on the street on a dark night.''
County prosecutor Jessica Cooper argues all her cases are rare since they comprise just a small portion of all the criminal cases her office has pursued over time.
She did offer possible parole to five offenders, including Jennifer Pruitt, who targeted her 75-year-old neighbor for robbery and then stood by as an accomplice stabbed Elmer Heichel to death.
When Pruitt got life at age 17, the law provided only one other choice for punishment – sentencing her as a juvenile, which meant just three years of court supervision.
In an extraordinary move, the former judge who imposed the sentence in 1993 visited Pruitt in prison last year. Fred Mester found "a new person.'' He wrote letters to Cooper and a new judge, praising Pruitt for pursuing an education, tutoring others and counseling fellow inmates.
"I was always hopeful that those who were sentenced before me would take advantage of all the programs offered to rehabilitate inmates,'' he wrote, and Pruitt had "done just that and more.''
In March, Pruitt was resentenced to 30 to 60 years, making her earliest possible parole date in 2022, when she's 46. Mester said that's too long to wait.
"If the criminal justice system has any merit at all,'' he told the investigation, "I think people should have a second chance.''
Like Pruitt, other juvenile lifers did not actually kill but rather were convicted of participating in crimes where a companion took a life. And the investigative review found a number of others who long ago rejected plea bargains that would have seen them released already.
Kempis Songster was 15 when he joined another teen in the 1987 Philadelphia drug house stabbing of fellow gang member Anjo Pryce, 17. At trial, Songster turned down a prosecutor's offer that would have likely seen him do eight to 10 years in prison.
"You walk in there and see that they're children and you say, 'Wait a minute,''' said Jack McMahon, who offered the plea deal and chalks up Songster's refusal to youthful bravado. Now a defense attorney, McMahon had offered to testify for him. "So many of the people who are looking at it from the outside in, they want simplistic answers to it: They did the crime, they should do the time. It's not that simple, and anybody who thinks that just doesn't know.''
Prosecutors recently offered a new sentence that would have made Songster eligible for parole in five years. Now 45, Songster sought less time. A judge on July 24 resentenced him to 30 years to life, making him eligible for parole in September.
The victim's father said the slaying shattered his family. "I know we want to get somebody released from prison and all, but there's a victim here who's never going to be released from where he is,'' Errol Pryce said in court.