Community challenges: Education, engagement
CAROLYN KING ARNOLD | 8/28/2017, 7:55 a.m.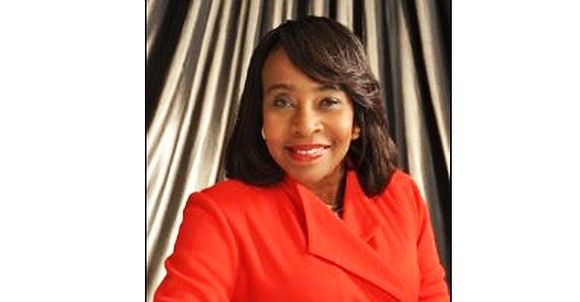 Dallas City Council
The lyrics of Marvin Gaye's Inner City Blues in 1971 can give us pause in 2017 to reflect. It is amazing that the words to the song are still relevant to some degree in our society today. Still fighting for social justice and still standing helpless and hopeless looking from the sidelines. The sense of community apathy that we witness daily "makes me wanna holler and throw up both my hands." The African American community can no longer sit back and wish for an African American judge, lawyer, commissioner or police chief. African Americans are in positions of "authority" and we still seem to be stuck at the "carwash."
Education and engagement in the process would help level the playing field tremendously. However, because of the apathy and lack of knowledge, we end up being our own enemy. Most elected officials realize that the community does not and will not aggressively hold them accountable. As a result, it becomes easier to make deals and sell the citizenry short. Our communities are left hanging to deal with the crime infested motels, boarded houses, and substandard structures.
Education can be one of the strongest and the most impactful weapons that our community can be armed with in the struggle for equity and access. The basics of "life, liberty and pursuit of happiness" in this sphere that we refer to as a neighborhood and city, are influenced by a number of actors. Some of the factors include voter activity, religion, ZIP code, housing and other demographical data. Out of all of the factors, the most important is the power of the Vote. We just don't seem to get it.
The divide that some recognize and others choose not to acknowledge, has been a part of history since the inception of our country. The challenge is whether we choose to continue to support or promote the "victim mentality" or to pursue the avenue of educating and repositioning ourselves for success.
Police brutality in our communities is constantly answered by protesting and marches. The daily headlines remain the same – no indictments. One of the steps that we can begin to take is to serve on the grand jury or remove a district attorney when justice is constantly ignored. Both of these solutions are directly linked to voting or being a voter.
Education is significantly important as it relates to understanding the power of the vote and understanding how to access the political structure to receive the desired outcome/benefits. Many of the challenges that we face, such as police and community relations, gentrification, economic development and housing choices, can be addressed more effectively with the knowledge of understanding the process and active engagement.
As we move forward in Dallas as a city and community it is important that we begin to embrace and engage ourselves in all issues which affect us day to day. Government affects all of us "from the womb to the tomb," and no one can get around that fact. So what's next?
We can ill afford to get comfortable because we now have three top ranking city officials. We can applaud the selection of City Manager T.C. Broadnax, District Attorney Faith Johnson, Constable Tracey Gulley and Chief of Police Ulysha Renee Hall, but it is also critical that we increase support, understanding and accountability efforts to address equity in our community. We need to do our homework and set the community agenda for the next 10 to 40 years on the minimum. You can rest assure that every state of development in Dallas was planned years ago by powerbrokers who don't value our needs or wants. The African American communities are very seldom at the table when the real decisions are made about the future. Equity and opportunity for affordable housing, mobility options, quality senior, youth and homeless services and neighborhood safety are still dreams for many.
Take time to learn more about the power of the vote and the tools of accountability such as organizing watchdog groups, monitoring the voting records of elected officials, leading petition drives for referendums and recall. Our community has always had the power. When we choose to use it is another story.