Ragweed and fall allergies
GLENN ELLIS | 8/28/2017, 7:47 a.m.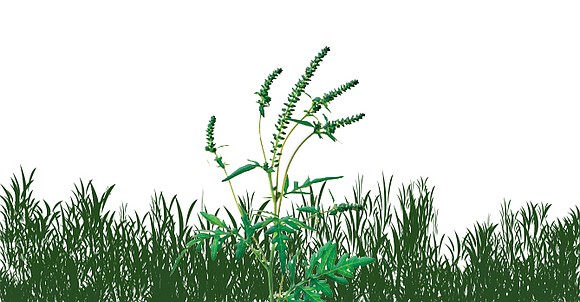 • Leaves - Some folks might find it difficult to keep up with raking leaves throughout the autumn. But for allergy sufferers, raking presents its own problem. It can stir agitating pollen and mold into the air, causing allergy and asthma symptoms. Those with allergies should wear an NIOSH rated N95mask when raking leaves, mowing the lawn and gardening.
• School allergens - It's not only seasonal pollen and mold that triggers allergies this time of year. Children are often exposed to classroom irritants and allergy triggers. These can include chalk dust and classroom pets. Students with food allergies may also be exposed to allergens in the lunch room. Children with exercise-induced bronchoconstriction may experience attacks during recess or gym class. Help your child understand what can trigger their allergies and asthma, and how they can avoid symptoms. Be sure to notify teachers and the school nurse of any emergency medications, such as quick relief inhalers and epinephrine.
No matter the season, it's important for those who think they may be suffering from allergies or asthma to see a board-certified allergist. An allergist can help you develop a treatment plan, which can include both medication and avoidance techniques.
Having your allergies properly identified and treated will help you and your family enjoy the seasons.
Remember, I'm not a doctor. I just sound like one.
Take good care of yourself and live the best life possible!
Disclaimer: This column is for informational purposes only. If you have a medical condition or concern, please seek professional care from your doctor or other health professional. Glenn Ellis is a Health Advocacy Communications Specialist and is available through http://www.glennellis.com.