Della Reese, of famed Touched by an Angel, has died
LYNN ELBER | 12/6/2017, 2:43 a.m.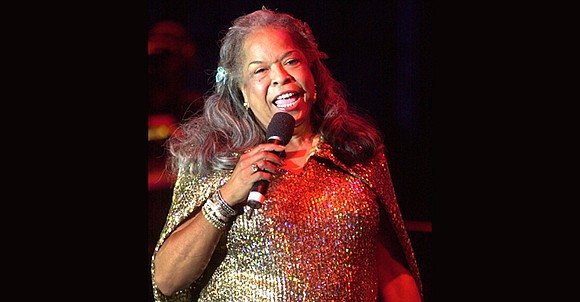 Her left knee buckled, and she fell to the floor, having suffered a brain aneurysm. She underwent surgeries that allowed her to resume a busy career as a TV actress, although she later was diagnosed with diabetes.
Over the years, she appeared on shows including Night Court, L.A. Law, Designing Women, Welcome Back, Kotter, The A Team, MacGyver The Love Boat and, more recently, That's So Raven. She appeared in the 2005 movie Beauty Shop and had a prominent role in the 1989 film Harlem Nights.
In one memorable Harlem Nights scene, Reese and Eddie Murphy face off in a bare-knuckled brawl after Murphy's character accuses Reese's Vera of stealing.
"C'mon sucka, let's get it on," Vera snarls, then decks him.
Reese complained in her 1997 autobiography, Angels Along the Way, that until Touched by an Angel she had difficulty avoiding being typecast for TV.
"There were usually only three types I was ever considered for – the singer, the aunt or the mother [or] neighbor," she said. "God knows how I wanted to break out of those three categories and show what else I could do as an actress."
In 1997, Reese went public with a salary complaint, claiming CBS had reneged that season on an agreement to match her Touched by an Angel pay increases to those of Downey. CBS said at the time it was "puzzled" by her comments.
"I'm trying not to believe it's because I'm Black, 'cause I was Black when they hired me," Reese said at the time. "They knew what age I was. ... I don't know what it is."
After previous marriages ended, Reese was wed to Franklin Lett, who became her manager and producer. She remained Della Reese as a performer and took the name Della Reese Lett for church matters.
Reese never won a major award, but she did accomplish something in her career that was the envy of many performers – longevity.
"I've had a hard climb, but I was meant to have longevity," she once said. "People don't have to stop and say, 'Whatever happened to Della Reese?' Here I am."
Reese is survived by her husband and three children.