Black, Latino acts rule Grammy nominations
MESFIN FEKADU | 12/11/2017, 2:29 a.m.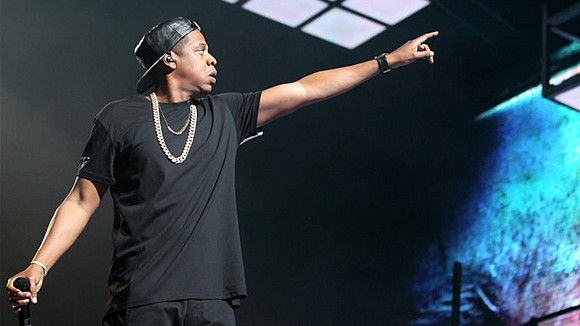 NEW YORK (AP) – The Recording Academy sent a clear message when they announced the nominees for the 2018 Grammys: They want to see a Black or Latino act have a better shot at winning in the major categories.
Black and Latino musicians dominated in the top four categories, including album and song of the year, giving those acts who perform rap, R&B and Latin music a strong chance at taking home the biggest awards, usually reserved for pop, rock and country musicians, or White artists.
In the past, acts like Beyonce, Kanye West, Eminem and Alicia Keys were leaders in nominations, but would never win awards like record of the year.
This year there is a shift.
Jay-Z, rap's most powerful force, is the top nominee with eight, the academy announced. Jay-Z's nominations include album, song and record of the year.
"It's just time," said No I.D., who produced Jay-Z's entire 4:44 album and is nominated in the top three categories alongside the rap icon. "I believe that when you really make the best music you can make from your heart, it will transcend all of those stereotypes, color issues, everything, because music is really made for human beings."
Kendrick Lamar, another artist who has never won album, song or record of the year despite multiple nominations, is also up for the top prize with his third effort, DAMN. Other album of the year nominees include Bruno Mars' 24K Magic, Childish Gambino's Awaken, My Love! and Lorde's Melodrama, making the New Zealand singer the only White act up for the prize.
Justin Bieber, a featured guest on Luis Fonsi and Daddy Yankee's ubiquitous hit Despacito, is the only White performer nominated for record of the year. Bieber and singer-songwriter Julia Michaels are the only White nominees for song of the year. And Michaels is the only White act up for best new artist; she will compete with SZA, Khalid, Alessia Cara and Lil Uzi Vert.
Neil Portnow, the academy's CEO and president, said the organization took time this year to work hard at diversifying its voting membership, which includes more than 13,000 people.
"You look at the nominations this year and I think that's clearly a reflection of the fact that we've done a lot of good work there," he said.
The Grammys has a long history of Black and Latino artists, as well as rap and R&B acts, losing in major categories despite appearing as the clear front runner. The organization was criticized earlier this year when Adele's 25 album won album of the year over Beyonce's Lemonade. Though Adele's project outsold Beyonce's, Lemonade was viewed as an artistic, bold and daring project that truly owned the year. Even Adele said Beyonce should have won instead of her.
But, now, Jay-Z's own work of art may bring the Carters the gold. Though 4:44 debuted at No. 1, it is not Jay-Z's best-selling album, nor does it have multiple hits like his past projects. However, his 13th album has been viewed as a brave and personal album revealing stories about his life and showcases that, at 47, he is still relevant and a cultural force in music, where youngsters tend to dominate.