Black, Latino acts rule Grammy nominations
MESFIN FEKADU | 12/11/2017, 2:29 a.m.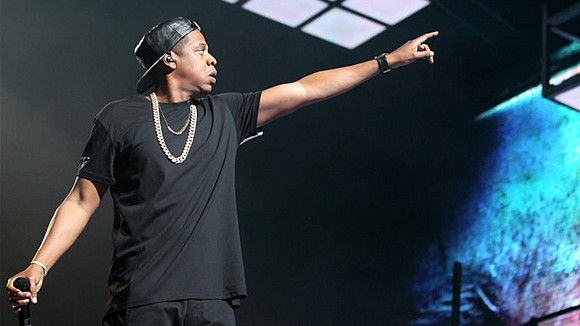 "I'm really happy Jay had the 100 percent courage to really open up and that's where I think this connection comes from – I think this is a genuine moment that people know in their hearts, like, `This wasn't a trick ... this was the opening up of a human being giving us something special,"' said No I.D.
"We collectively approached it with certain principals that rock albums use," he added. "There's not too many one-producer rap albums. There are lot of one-producer rock albums ... and country albums."
Despacito, which earned nominations for record and song of the year, also turned heads when the nominations were announced last Tuesday. While it is no surprise the song is nominated – it spent 16 weeks on top of the Billboard Hot 100 chart – it is rare to see a song mostly in Spanish compete in major categories alongside English songs at the Grammys.
"The biggest thing for me is being able to break the language barrier. It's very hard to do. I'm bi-cultural. I'm Puerto Rican. I was born in the United States. I know how hard it is for somebody to really just connect to a song when it's in a different language," Fonsi said. "That's what I'm proud of – to be able to celebrate my culture through music and to have people dancing and enjoying it, although it's not their typical go-to song or language."
Despacito also earned Fonsi, Yankee and Bieber a nomination for best pop duo/group performance.
Behind Jay-Z, Lamar scored seven nominations, while Mars earned six. Those who scored five nominations were Black acts, including Childish Gambino, SZA, Khalid and No I.D.
"When you really make things that really challenge the status quo or challenge issues and you do it artistically and you do it with no fear, people are listening," No I.D. said. "As much as you act like everything is programmed or calculated or researched or numbers, spins, radio and clubs, it's still human beings out here you can reach with music."
The producer said he was "happy" with the nominations. But was Jay-Z?
"Um, yes," said No I.D., who spoke to Jay-Z by phone. "He's a cool guy so part of him is always cool, but, you know, we both have been pretty quiet about it all. I think we wanted the music to speak more than (us)."
"I'm speaking today because I am happy. I am happy that (the music) spoke to some people," he said.
The 2018 Grammy Awards take place in New York City on Jan. 28, 2018.