Is DeVos delaying or denying student loan protections?
CHARLENE CROWELL | 12/11/2017, 1:48 a.m.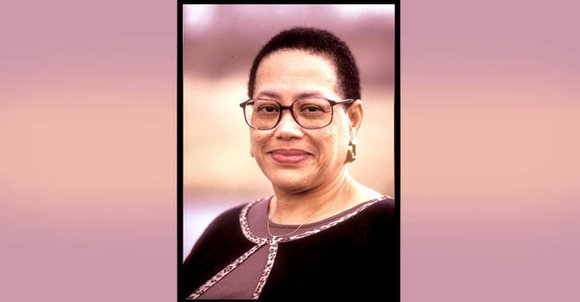 Center for Responsible Lending
In case you haven't yet heard, Richard Cordray, the first-ever Director of the Consumer Financial Protection Bureau, resigned in late November. President Trump's unlawful appointment of Mick Mulvaney to serve as the bureau's acting director signals a distinct shift in the bureau's future.
Since the enactment of the Dodd-Frank Wall Street Reform Act, this column has chronicled how the consumer's "financial cop-on-the-beat" was working on their behalf. Besides powerful enforcement authority to bring nearly $12 billion in restitution and forgiveness to financially-harmed consumers, CFPB's director is also legally empowered to promulgate rules that bring clarity and transparency over a range of financial services.


The ballooning and unsustainable debt of student loans is a key area in which the CFPB took strong enforcement actions during the Obama administration. But the current occupant of 1600 Pennsylvania Avenue pledged to curb CFPB's actions and appointed an Education Secretary, Betsy DeVos, to delay if not deny much of what CFPB accomplished, particularly in student lending.
For example, the "Gainful Employment" rule was finalized in 2014 and took effect in 2015. Even so, Secretary DeVos has called for a new negotiated rulemaking process for it and another key rule known as "Borrow Defense to Repayment" that was set to take effect this year.
With neither rule available to financially harmed consumers, a series of negotiated rulemaking sessions on each was scheduled to revisit both rules. From Nov. 13-15, the first negotiated rulemaking was held on the rule known as Borrower Defense to Repayment. In early December, another convening began to address the Gainful Employment rule.
Thousands of students who enrolled in now-defunct programs were left with debts that the Department's delay in rulemaking only worsens. What they do have are academic credits that no accredited educational institution will accept and/or certificates and degrees that do not provide the requisite skills and knowledge in the fields studied. Any delay in their ability to secure financial forgiveness adds only more stress to an already lengthy wait. Additionally, schools with poor performing records continue to enroll students and enlarge the scope of the national student debt crisis.

Currently, the Department of Education has approximately 95,000 pending complaints seeking relief under the Borrower Defense rule.
When the negotiated rulemaking session for Borrower Defense to Repayment was held, participating consumer advocates noticed a slant towards between business interests compared to those who supported consumers and students. The rulemaking session included industry lobbyists, representatives of for-profit colleges, consumer advocates and government officials. Participant requests to make the proceedings publicly accessible were denied. The federal Department of Education refused to allow live-streaming of its rulemaking despite its availability and that it is frequently utilized at every level of government.
"These sessions and rules will impact millions of Americans, most of whom do not live in the District of Columbia or cannot afford to miss days at work," noted Ashley Harrington, a policy counsel with the Center for Responsible Lending and a negotiated rulemaking participant.
"Many of those left outside the meeting room and its process are the very same students who have been and will continue to be most affected by predatory practices at the institutions these committees are examining. With over 44 million Americans in debt for $1.4 trillion in loans, we all need as much transparency as possible."