Holiday depression, anxiety and stress
GLENN ELLIS | 12/11/2017, 1:39 a.m.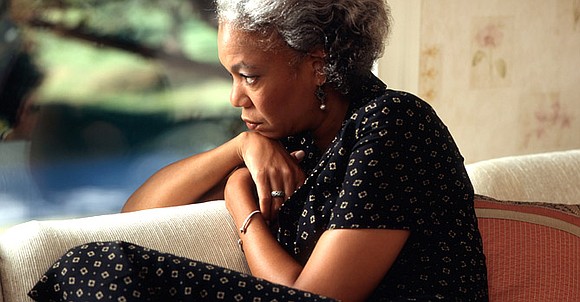 Strategies for Well–Being
The holidays can be a joyful time, offering a chance to reconnect with friends and family, but they can also bring two unwelcome guests: stress and depression.
And it's no wonder. The holidays present a dizzying array of demands – parties, shopping, baking, cleaning and entertaining, to name just a few.
Too often we take holiday stress for granted. What's worse, we often have higher expectations for this season than for any other time of the year. Holiday stress can affect anyone, even children. There are a lot of expectations around the holidays. Many people associate the holidays with social gatherings, rituals, and happy memories.
Planning for the holidays can leave us feeling impatient, cranky, and – in some cases – depressed. When the realities of day-to-day life conflict with our efforts to make the holiday season perfect, stress results.
Do your shoulders instantly tense up with the thought of the hustle and bustle of the holiday season? Does your heart skip a beat when you think about spending the entire day with your extended family during the most wonderful time of the year? Does the thought of a revolving balance on your credit card from overspending keep you up at night?
If you answered yes to any of these questions, you're not alone.
In fact, according to a poll, more than 80 percent of us find the holiday season to be somewhat or very stressful; that ranks navigating the holidays right up there with asking for a raise!
What is it that has us all so hot and bothered?
All things in moderation, as the saying goes. The problem with the holiday season is that we often experience too much of a good thing. While stress itself is necessary for our survival and zest for life, too much stress has a negative impact on our health, both mental and physical. Too many activities, even if they are fun activities, can culminate in too much holiday stress and leave us feeling frazzled, rather than fulfilled.
An overabundance of parties and gift-giving occasions lead many people to eat, drink and be merry – often to excess. The temptation to overindulge in spending, rich desserts or alcohol can cause many people the lasting stress of dealing with consequences (debt, weight gain, memories of embarrassing behavior) that can linger long after the season is over.
Also, in these more difficult financial times, finding affordable gifts can be stressful in itself. Carrying holiday debt is a tradition that too many people unwittingly bring on themselves, and the stress that comes with it can last for months.
Not to mention getting together with family and friends. While this can be a wonderful thing, even the most close-knit families can overdose on togetherness, making it hard for family members to maintain a healthy balance between bonding and alone time.
Many families also have "roles" that each member falls into that have more to do with who individuals used to be rather than who they are today, which can sometimes bring more dread than love to these gatherings.