Coalition calls for reform of Texas's youth detention facilities
Special to The Dallas Examiner | 12/17/2017, 5:27 a.m.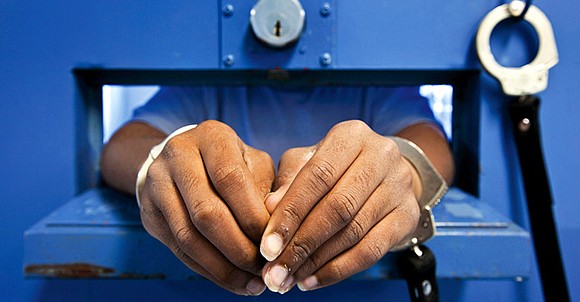 Special to The Dallas Examiner
AUSTIN – In the midst of a national campaign to bring awareness and crack down on sexual harassment, allegations of sexual misconduct were made against multiple staff at the Texas Juvenile Justice Department in Gainesville last month. As a result, a group of juvenile justice reform advocates sent a letter to Lt. Governor Dan Patrick and House Speaker Joe Straus Nov. 30 urging legislators to develop a plan to close down all state secure juvenile facilities and calling for youth in state juvenile facilities to be moved to local juvenile probation, community programs and small rehabilitative facilities closer to youth's families.
Advocacy groups included ACLU of Texas, Texas Appleseed, Texans Care for Children and Texas Criminal Justice Coalition.
"The need for real reform is urgent," said Sharon Watkins-Jones, director of political strategies for the ACLU of Texas. "We call on the Speaker and Lieutenant Governor to create a joint committee immediately. The legislature and TJJD must chart a way forward that keeps youth safe, supported, and near their home communities."
A report released in 2015 by the Council of State Governments Justice Center revealed that youth who are committed to TJJD facilities are 21 percent more likely to be rearrested and three times more likely to commit a felony when they do reoffend than those who are placed under supervision closer to home.

"This is the third time in the last 10 years that we've seen a crisis emerge in TJJD's facilities," said Deborah Fowler, executive director for Texas Appleseed. "This highlights what experts have been telling us for years, and what Texas-based research confirms; large facilities in remote areas cause more harm than good."
Problems with conditions in these facilities date as far back as the 1970s, when a class of detained juveniles filed suit over civil rights violations and violent conditions in state-run youth facilities.
The groups recalled the 1980 Morales v. Turman case, in which the court ordered the facility to be monitored. In 2007, allegations of sexual and physical abuse on youth were made toward the staff at juvenile justice facilities, leading to six facilities being closed with all but the most violent offenders released, as well as a series of legislative reforms. In 2012, the governor expressed safety concerns amid reports of excessive youth violence and drug use and requested the former conservator of the Texas Youth Commission to return as special assistant for safety and security at TJJD in an attempt to restore order.
Now, five years later, the agencies insist that the youth facilities have continued to be a detriment to youth in need of rehabilitative treatment and therapeutic care.
"We're calling for a solution that demonstrates our state's responsibility to ensure a safe and rehabilitative environment for all kids," said Lindsey Linder, policy attorney for the Texas Criminal Justice Coalition. "Not only must we close dangerous juvenile facilities, but we must ensure that youth are not simply absorbed into the adult system, where they would be at greater risk of harm and less likely to successfully return to their families and communities."