Mid-Cities to host inaugural MLK parade and celebration
MIKE McGEE | 12/17/2017, 5:30 a.m.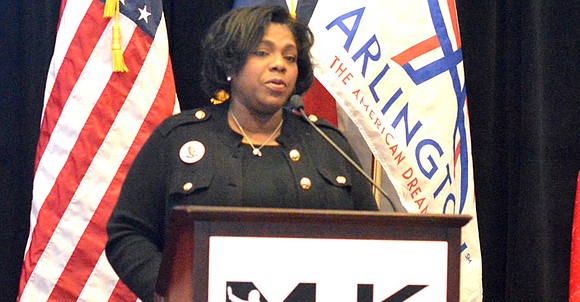 Soon, the major sponsor list grew to include the Dallas Cowboys, Texas Live!, the Texas Rangers and Toyota as the title partner after eight months of negotiations, Barbee confirmed.
Daphne Lee, this year's Miss Black U.S.A., will be the queen of the parade. The Grand Marshall of the parade will be the Honorable L. Clifford Davis, a retired civil rights lawyer and former state judge who was chosen for his great efforts in advancing the cause of equal rights.
Davis filed the Jackson, et al. v. Rawdon suit that resulted in the desegregation of Mansfield ISD. In addition, Barbee pointed out that the attorney was friends with Thurgood Marshall and hosted him in Fort Worth; he also had a relationship with King.
"Let me say something about Dr. King," Davis offered. "We had been working in the Civil Rights Movement for years and nobody put the emphasis on the role of the church. We know the church's basic function is to help us respect one another. That's the basic emphasis; to love and respect and honor.
"And he brought that emphasis into the Civil Rights Movement so that now, in almost every city in this country, there's some kind of symbol in recognition of the impact Dr. Martin Luther King had on the cult of our nation."
Barbee acknowledged that sponsorship was still welcome, but in the interim, enthusiasm for the parade will continue be generated on social media with the hashtags #SeeYouAtTheParade and #NorthTexasMLK.
"We're excited," she affirmed. "We're excited that people are investing in for making something happen for the community, the regional community."
More information can be found online at www.northtexasmlk.com.