National Urban League mourns the loss of trailblazing journalist Simeon Booker
MARC H. MORIAL | 12/26/2017, 8:50 a.m.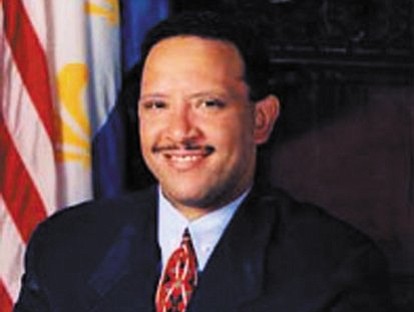 Before he found his own office space in Washington, Booker often worked out of the Greater Washington Urban League – and even hired away a staffer, E. Fannie Granton, as his first employee when he opened Jet's Washington Bureau.
In his autobiography, Shocking the Conscience, A Reporter's Account of the Civil Rights Movement, Brooker wrote about the tragic death of National Urban League Executive Director Whitney M. Young, who drowned in Nigeria in 1971. A friend, Brigadier General Daniel "Chappie" James, then the highest ranking Black officer in the Air Force, tearfully confirmed the news.
"He's my hero," he choked. "He's my kind of guy because he gets in there and proves what a Black cat can do – with his head instead of a brick." Chappie could probably write a list as long as both of his massive arms of the people who might not be where they were in their careers if it weren't for the work of the Urban League, whose focus was jobs, jobs, jobs. While other civil rights organizations hammered away at school desegregation, voting rights and public accommodations – all of which were important – the Urban League had its own niche – and it was economics – the economics of having a job, and after that a better job, until a Black man or woman reached his or her fullest potential.
We are grateful now, as then, for Booker's clear-eyed and fearless reporting. At a time when reckless accusations of "fake news" threaten to undermine the vital role of the Fourth Estate, we should honor his legacy by defending freedom of the press.
Marc H. Morial, former mayor of New Orleans, is president and CEO of the National Urban League. He can be reached through http://nul.iamempowered.com.