Self-Made Sistas features local Black business women
DENISHA McKNIGHT | 12/26/2017, 9 a.m.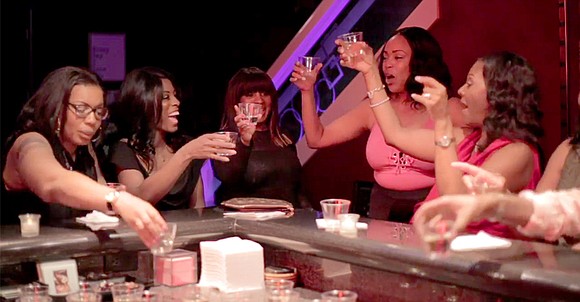 The Dallas Examiner
A flourishing relationship or a prospering business? Black women encounter this life tug-of-war everyday as society forces women to choose between being the wife and mother who dedicates her life to the dreams of her husband or the successful businesswoman and "old maid."
Self-Made Sistas, a non-scripted reality YouTube show, tackles this topic by showcasing the lives of five single African American women and one African American male trying to run blossoming businesses while balancing their dating and personal lives in Dallas County.
"A self-made sista is how you individually define yourself, and you don't put a price tag on that," said Candace May, show creator and producer. "It's a woman who is really self-confident in who she is."
The show depicts the stories of everyday business women in relatable and believable situations, rather than celebrities living lavish lifestyles.
"A lot of the people you see on TV, you already recognize them from somewhere. These people are not [recognized]," said Self-Made Sistas director Celeste Celeste. "These people are on this journey on real time, so you get to really see them grow and show what a self-made sista is."
The show premiered Dec. 12 on YouTube with an episode full of blindsiding drama and theatrical moments displayed by the eclectic cast.
Immediately from the first episode, viewers will be able to tell who fits what typecast. First, there is Cedric "King Cain" Cain, who is the youngest and off-the-bat, the adrenaline of the show.
The fashion stylist, who has styled for UK celebrity hairstylist Jamie Birmingham and Bad Girls Club reality star Seven, is in almost every scene making a name for himself and bringing a different perspective from the Black LGBT community.
When watching, viewers are either going to love King Cain for his unique personality or hate him for it, and the show does a great job in leaving it up to them.
"I just want people to know that I am a very nice person," he said at the show launch party Dec. 9. "I might act a certain way. Once the fire is ignited, it just keeps going until it is put out, especially if I am not in the wrong. To know me is to love me."
Then, there is Anita Bell, U.S. Postal Service customer service manager, whose strength may intimidate others.
"Being a secure Black woman and handling yourself in a professional manner – sure, there may be things that are said to you, but it's all about having tough skin," Bell said.
Her straightforwardness becomes the centerpiece of the first half of the inaugural episode after a controversial text message in a group chat stirs up trouble with King Cain and supporting cast member Melony. While the situation was petty, Bell didn't back down when confronted by two people.
However, aside from the show's drama, there is a lightheartedness within the series. Cast member Felicia Bell-Carger – author of Hips, Lips, Eyes and Thighs – appears to play a positive role in the show and is never scared to bust out in prayer in the middle of the park at a picnic, and Jocelyn, another one of the younger cast members, has scatterbrained moments that bring a slight comic relief and chuckle-worthy confusion.