Self-Made Sistas features local Black business women
DENISHA McKNIGHT | 12/26/2017, 9 a.m.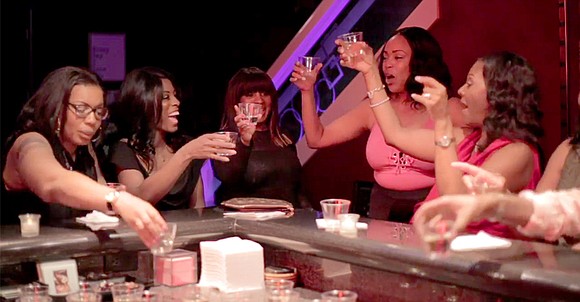 One character that could easily be a favorite is Meleka McGee, chef and owner of Electric Flavor. She is a single mother and entrepreneur from a small town that left a five-year relationship, a story that many women have lived through and may gravitate to as they watch and live vicariously through her.
"I have a testimony, and it's not mine," McGee said. "[Self-Made Sistas] is a platform to do my God-given assignment to tell my story and let people know that there is a way out."
The first webisode was a good effort and enough to make you want to watch more, not for the drama per se, but to better understand the characters. For instance, cast member Linda Henderson, founder of Henderson's Chicken, didn't have a scene showing who she was, which would have been great to see, especially for Black Dallas viewers who are very familiar with Henderson's.
The show doesn't come without a few more negatives – with the biggest one being the audio. Although this is an independent production, the poor quality of the sound slightly hurts the show.
There were times when some of the casts' voices were low or somewhat muffled, and there were times when their shouts were too loud. There is a lot of cutting the computer volume up and down in one motion.
Also, there were moments where clarity was needed. I didn't understand the scene between show director Celeste Celeste and Meleka McGee, and it appeared very staged. It may have been better to have a scene showing McGee after a long day of working or her showcasing her chef skills a little bit to better go along with her cut scenes.
On top of that, there was a final scene involving a huge debacle between former cast member Melony and the producers and cast. May removed Melony's audio clips and instead allowed the cast members to narrate the altercation to keep the show from being seen in a negative light, which was understandable.
However, hearing Melony's side when she was pulled to the side by King Cain would have balanced the scene and allowed viewers to make their own assumptions about Melony's outburst rather than the cast giving it to them. The audience should hear it from the horse's mouth. Don't tell them how bad it was; let them see and hear it for themselves and make their own inference.
Overall, Self-Made Sistas' premiere episode receives a 3.5 out of 5 stars. It's interesting to watch and will keep your attention.