Last Night in Black History
MIKE McGEE | 2/6/2017, 10:24 a.m.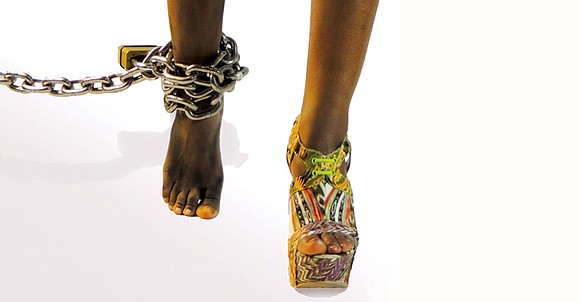 The Dallas Examiner
Connecting past and present will be the theme of the upcoming Last Night in Black History, according to Stevie J. Downer, executive producer of Top Knotch Officials.
"The event is a theatrical, educational event, so we are wanting to showcase the development of Black culture and African culture through an entertainment event,"'said Downer, whose company is producing the showcase along with Devin James Production.
"We're incorporating fashion and music and art and education and theater into one show, so we kind of want to showcase these different elements into one production."
The event, a multicultural affair featuring singing, dancing, storytelling and other creative disciplines and attractions, will take place Feb. 28 at 6:30 p.m. in the J. Erik Jonsson Central Library, culminating in an 60-minute fashion show. The funds raised that night will benefit the nonprofit group Arttitude, Inc.
The evening's activities will take place on the library's seventh floor. Refreshments will be available; there will be live music performances and an area set up for vendor booths.
"And that will be our one hour and 30 minute kind of networking reception prior to to the event," Downer said about the pre-fashion show endeavors.
The executive producer said that the fashion segment will course a timeline from prehistory to the 21st century.
"We have four major eras we highlight through the show, and each of those eras is where we incorporate the fashion, music and the poetry and the dance; it's all going to be showcased throughout each era," he said.
Artists Unplugged will be the featured talent for the fashion show.
"They are a live performance company that uses live performance medium to express stories of hope and faith," Downer explained.
He admitted that a cultural event with such a large scope takes a substantial effort to pull together, as so many different organizations are involved.
"Right now, we've partnered with The Metropolitan Black Chamber of Commerce and we've also partnered with the Business Assistance Center with the city of Fort Worth, and organizations like that are really helping us find more sponsors, more vendors and spread the word, so it's a collective project … the community has all had to come together to help produce," he said.
Additionally, Downer is currently in talks with the Coalition for Aging LGBT as well.
"They want Councilwoman Tiffinni Young to open up our ceremony," he noted, although he also said that details were still being worked out.
Jojo Sellers, CFO for Top Knotch Officials, took time to underscore that Last Night would present cultural value for all attendees.
"This event will be not only entertaining but educational and it will help not just Black people but all cultures understand the African American histories, not just what's taught in the textbooks in schools," she said. "We'll be going a little bit deeper into history, exploring other heroes and other idols that have made a difference that we kind of don't really pay attention to."
"Throughout the show itself we're highlighting different figures throughout history," Downer added. "In those figures that's where the education comes in because we'll give a background on each figure through a theatrical kind of commentary."