Last Night in Black History
MIKE McGEE | 2/6/2017, 10:24 a.m.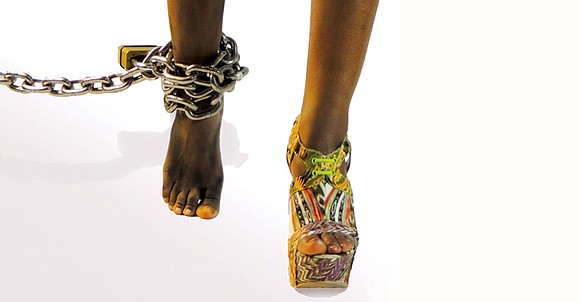 Jerome Larez, co-founder of Arttitude, Inc., confirmed that the organization agreed to be the beneficiary of the evening because of what the affair represents.
"Within our mission, we give a platform to LBGTQ, minority, and disabled populations in the DFW area, which is clearly people that are out of the mainstream. Within our vision, we like to find groups of artists or people who are expressing themselves artistically through the visual and performing arts, in the medium of storytelling," Larez said.
"So, we want to bring out these stories because it's within these stories that we can highlight our communities and bring these stories out to make an impact within our communities.
"We like to find 'out-of-the-mainstream,' especially what's going on now with politics, it's becoming more relevant. We've been around about a year, so what we like to do is capture the different narratives of the different communities around, but we especially like to focus within the LBGT, even minority groups – the Hispanics, African American community, the disabled, women – because we want to highlight their voices and their stories," he went on.
It is a worthy goal, the producer emphasized.
"For me, personally, I feel like it's important because growing up in San Antonio, Texas, I wasn't exposed to a lot of the really important Black history facts that Africans and African Americans have accomplished and the things that they've done for the community," he said.
"We weren't really taught in-depth about a lot of the things that my people have done." Downer asserted that Last Night in Black History will provide an opportunity for the public to get a greater sense of the narrative of Africans and their descendants within the U.S.
Information on ticket prices, sponsorship or vendor opportunities can be found online at http://www.topknotchofficials.com.