Physician attributes decline in cancer deaths to screenings, behavior changes
Special to The Dallas Examiner | 2/6/2017, 5:31 a.m.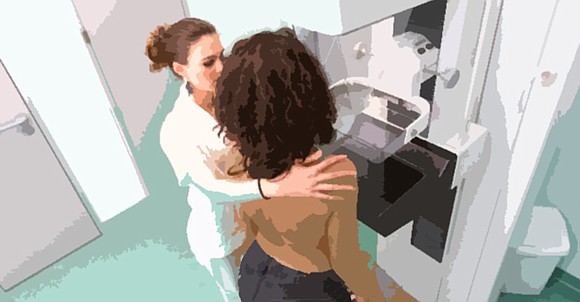 Special to The Dallas Examiner
At age 31, when Alisha Hill-McElroy felt a small lump "about the size of a pea" in one of her breasts in November 2015, she knew she had to act.
Part of her urgency stemmed from her work as an Oncology Patient Care Coordinator at Parkland Health & Hospital System.
"I know the severity of cancer and how so many people ignore signs," she explained.
Within days, she had undergone a mammogram, ultrasound and a biopsy, and the results were in: early stage breast cancer. After a total mastectomy and taking the oral hormonal drug Tamoxifen, Hill-McElroy, who is married and has a 5-year-old son, is now cancer-free.
"I think knowing what cancer is and how it can be treated and cured if caught early, gave me the confidence to want to find out right away what that lump was, and not wait a single day," she said.
For many people, just the mention of the word cancer creates fear and anxiety, but health care experts note that increased screening and improved treatments have produced significant strides in reducing deaths from the various forms of cancer that affect so many millions.
A recent report from the American Cancer Society noted that the cancer death rate for both men and women dropped by 25 percent from 1991 to 2014, highlighting the importance of raising awareness through efforts such as the upcoming Feb. 4 observance of World Cancer Day.
"Declines in cancer death rates show that early detection and changing certain behaviors, especially smoking cessation, can greatly impact the number of people who die of cancer each year," said John V. Cox, DO, FACP, FASCO, Medical Director of Oncology Services at Parkland and Professor of Internal Medicine at UT Southwestern Medical Center.
The ACS projects that a total of 1.68 million new cases of cancer and 600,920 deaths will occur in the U.S. in 2017. While the causes of some cancers are unknown, some are directly correlated to behaviors, such as smoking, obesity, lack of physical activity and poor nutrition.
Cox mentioned that there are many different kinds of cancer, affecting all parts of the body.
"Basically every type of living cell in our body can develop a malignancy, which is when cells begin to grow uncontrollably and crowd out normal cells," he explained.
Some cancers are caused by viruses, changes in the immune system, and toxins such as tobacco.
"And there are some cancers that develop that we are just not smart enough to know why, yet," Dr. Cox said. "Awareness of risk factors and highlighting anything we can do to reduce those factors, along with encouraging early detection through screening are all important. Appropriate screening allows cancers to be caught at an early stage, when there is a better chance they can be cured."
Lung, colorectal, prostate and breast cancers are the most common causes of deaths and account for 46 percent of the total cancer deaths among men and women. More than 1 out of every 4 cancer deaths is due to lung cancer.