Failing the promised 'America First' agenda
EDDIE BERNICE JOHNSON | 2/27/2017, 8:05 a.m.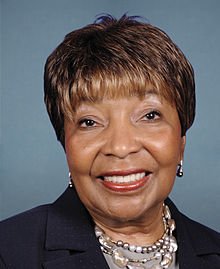 30th Congressional District of Texas
The most talked about and disconcerting news story from this week is the resignation of Michael Flynn, President Donald Trump's National Security Advisor. On Feb. 13, Flynn offered his resignation amidst reports that he had inappropriate conversations with Russia's ambassador to the United States prior to his appointment as National Security Advisor. The discussion was in regards to the U.S. sanctions on Russia imposed by the Obama administration in response to Russia's aggression in Crimea. In his resignation letter, Flynn stated that he "inadvertently briefed the vice president elect and others with incomplete information regarding his phone calls with the Russia Ambassador."
When initial reports surfaced that Flynn had these inappropriate conversations, Vice President Mike Pence appeared publicly fully supporting Flynn's denial of these claims. As a result, it seems the administration is in disarray.
Flynn's resignation raises some serious questions about the practices of the Trump administration, ones worth reviewing. The Washington Post reported that Sally Yates, former acting attorney general with the Department of Justice who was fired by Trump, informed the White House that Flynn may be susceptible to Russian blackmail because of the content and nature of these calls. So, who in the administration knew about it and when? And what were the real series of events that led to the president asking for his resignation?
It is widely reported that Russia interfered in our 2016 election, and not only is this administration not doing anything about it, but it seems to be alarmingly close to Russia. Trump ran his campaign on extreme rhetoric regarding national security and putting Americans first.
So far, the administration has implemented a haphazard and controversial immigrant ban that has been met with intense public backlash. And just last weekend, donors were given inappropriate access to top national security conversations at a fundraiser at Mar-a-Lago, a golf course owned by the president.
These actions are not putting America's security first. I am upset and worried that issues of inner-politics, jealousy and blinded loyalty are leading to short-sided judgements and reaction within the president's cabinet, which ultimately compromises our nation's national security.
Here in Dallas, we value loyalty and honesty as much as any other hard-working American city. Those values are widespread in across our country, so the American people who did and did not vote for President Trump expect him to uphold those values. Although now the president is learning a difficult lesson – a country is more complicated than running a business. I think I speak for many of us in the district when I say I hope the president takes a deep breath and deeply reconsiders the way he is running his administration, in order to avoid controversies that undermine our security as Americans.
U.S. Representative Eddie Bernice Johnson is the ranking member of the House Committee on Science, Space, and Technology and the highest-ranking Texan on the House Committee on Transportation & Infrastructure.