Why Blacks don't trust doctors
GLENN ELLIS | 2/27/2017, 7:56 a.m.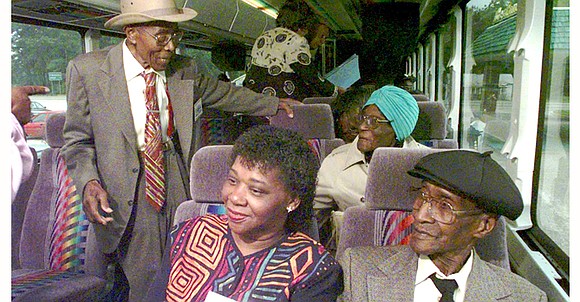 Strategies for Well-Being
Medical diseases are becoming more complex, research is getting better, and people are living longer. There has never been a time when patients need to trust their doctors more.
The general public's trust in the U.S. medical profession has continuously dropped, sharply, over the last 50 years. In 1966, 73 percent of Americans said they had great confidence in the leaders of the medical profession. In 2012, only 34 percent of Americans felt this way.

In no segment of the United States population is this more present than in the African American community. Mistrust of the health care system by African Americans is a major problem.
From the horrendous medical experiments that took place on the ships that brought the human cargo from Africa; to the crude practice of medicine on enslaved Africans; to the unequal, segregated healthcare system during the Jim Crow era; up to current disparities in health outcomes, African Americans have more than sufficient cause to be filled with mistrust and suspicion towards the United States medical system.
The now infamous United States Public Health Service Syphilis study in Tuskegee is perhaps the most widely known study exclusive to African Americans. It was conducted from 1932 to 1972, and researchers withheld treatment from about 400 Black men in Macon County, Alabama, in order to study how the disease progressed. The study continued all those years without treatment, even after penicillin became the standard cure. This study has become to many a classic and historical case of blatant governmental racism against African Americans and is one major reason why so many African Americans distrust the health care system.
"To be used in some type of experiment and then be forgotten. Why are you interested in me now?" These are some of the many feelings of African Americans. In one of many surveys conducted by researchers, African Americans feared they would be used as guinea pigs for medical research. This survey also found that Blacks were more likely than Whites not to trust that their doctors would fully explain the significance of their participation in clinical research.
It has been shown time and time again that a patient's race/ethnicity often influences the amount, and type, of information they receive from physicians regarding treatment recommendations.
It is possible that physicians, like others in our society, are negatively affected by racial stereotypes. African American patients are often perceived as being less intelligent, more likely to engage in high-risk behavior and less likely to adhere to medical advice.
Even after adjusting for patient age, economic status, insurance coverage and education level, it has been shown that physicians tended to perceive African Americans more negatively than they did white patients.
Many times, African Americans' mistrust may be interpreted by a doctor as a symptom of mental illness and lead to a misdiagnosis of paranoia or paranoid schizophrenia. In turn, the fear of being diagnosed this way may prevent some African Americans from seeking treatment or being truthful with their doctors.