Franchise Expo South offers opportunity to own a piece of the pie
MIKE McGEE | 1/6/2017, 5:07 p.m.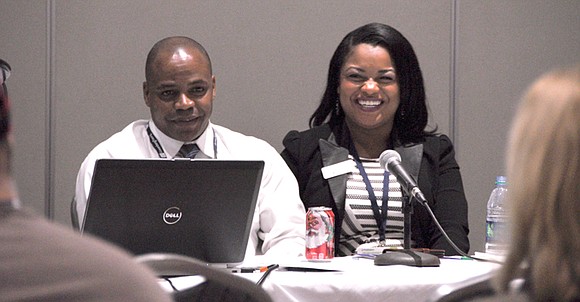 The Dallas Examiner
Franchising has always been associated with the entrepreneurial spirit. As a major job creator, it has been able to provide opportunities for its owners, members of the community. With franchising in an economic upturn, it has also been associated with the America's economic growth, according to the U.S. Department of Commerce.
"Over the last five years the average annual growth in the franchise sector has been 2.6 percent," Jim Mastandrea, the group show director for MFV Expositions. "Now that is two percent higher than the rest of all businesses, economy-wide. So basically what it's saying is, as the economy begins to ramp up and begins to improve … the franchise sector is growing at two and a half times that."
Which is why MFV Expositions has chosen to host a franchise expo in Dallas for the first time. The Franchise Expo South show will be held in the Kay Bailey Hutchinson Convention Center Jan. 12 to Jan. 14. The group boasts of being the leader in producting high-quality, highly attended franchise shows internationally and across the U.S. for over 25 years.
Mastandrea pondered hypothetical concerns potential business owners could address at the expo.
"What are you getting into? What is franchising? How do I evaluate one franchise opportunity over another?" he asked. "All that information is available to them. It's a good opportunity … I think all the stars are aligned; what's happening in Texas, what's happening in the U.S. economy in general, I think the timing is great for those people interested in making that move for themselves."
Mastandrea noted that most of the programs at the exposition are free, and many experienced, successful franchise owners, suppliers or service providers will be onsite. Guests will explain and address questions on such topics as financing, emerging trends, starting a franchise or becoming a multi-unit owner at a show that has been called a "one-stop shop" for the franchise model of business.
The exposition will open up fresh avenues to success for both new business owners and seasoned franchise professionals, Mastandrea said.
"On one side, there are going to be probably in excess of 200 exhibiting franchisers. These are franchise companies, many of them well-established, well known. Certainly, there's another group of franchise companies that we call 'emerging franchise brands.' But these 200-plus exhibiting franchise companies are there because they identified the Dallas and North Texas marketplace as a region from an expansion perspective." Mastandrea says that means a chance at business ownership for attendees, since these exhibitors are looking to find new franchisees in the area to further grow their companies.
"On the other hand, we have a very comprehensive three days of conference programs and symposia. From an educational standpoint, someone can come to the show and learn about franchising – in fact, we have a seminar called The A to Zs of Franchising – so they can understand what goes into evaluating and buying a franchise," he said. "They can speak to literally the best of the best as it relates to the franchise industry."