Kea Garrett reveals journey from 'hell' to millionaire
DENISHA McKNIGHT | 1/23/2017, 11 a.m.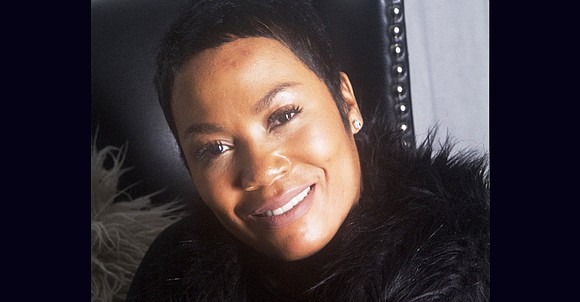 The Dallas Examiner
Near 30 percent of juveniles arrested are girls or young women, and their share of arrests and cases have increased over the past decade, according to a 2016 Office of Juvenile Justice and Delinquency Prevention study.
The greatest factor to influence more positive behaviors in adolescents is positive role models. However, most at-risk African American girls who live in poverty lack positive role models in their distinct areas who can create a change and greatly affect their lives. A Center on Juvenile and Criminal Justice report disclosed that African Americans represent 26 percent of juvenile arrests and 58 percent of the youth admitted to state prisons.
Black girls are in need of women that they can relate to and who are aware of these possibilities – like Kea Garrett, CEO of Preparing People Barber and Styling College and former out-of-control teenager.
Garrett once walked down the same rough path leading to a destination filled with despair and legal woes like many young girls in the community. From hell to self-made millionaire, the barber college owner was able to escape this dark place and put herself in a position to tell other people more about her life and how she has overcome many obstacles.
Her humble beginnings weren't so easy. Born in East Texas, she dealt with family issues and instability since she was 5 years old. After her parents split, her mother, along with her two brothers, moved around Dallas in search for a new start.
Garrett's mother found a job and house downtown near Ervay Street but was later laid off, which resulted in her home foreclosing and her having to pick up the pieces … again.

"When we lost everything, we didn't really have anywhere to go," Garrett said. "People were offering us to stay with them, but my brothers had to go somewhere else."
The separation would be temporary after her mother's new boyfriend offered to take the family into his home. The new, stricter environment took even more of a toll on the future cosmetologist's life as her mother's boyfriend's stern rules and surrounding negative influences began to clash.
"In my neighborhood, we didn't have people to emulate who were professionals or people who were doing good things in the neighborhood," she explained. "Everybody was either selling drugs or stealing for a living. As little kids, we looked at them like 'Oh! They have money,' and that's what we became – me and my brothers."
At 15 years old, Garrett ran away from home and began a new life of crime and drug use in South Dallas. She attempted to stay with her father in the area but was rejected by his girlfriend due to her lifestyle and potential influence on the girlfriend's daughter.
She said her dad loaned her money periodically to help her survive instead as she lived at different friends' houses. The steady cash flow and constant moving would soon come to a halt once the teen found out that she was pregnant at 17.