City to host Olympic-style Senior Games
MIKE MCGEE | 1/29/2017, 10:58 p.m.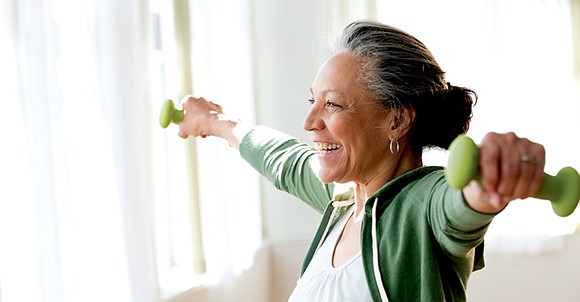 The Dallas Examiner
The Dallas Park and Recreation Department is inviting senior citizens to challenge themselves and strive to be more physically active by participating in the 2017 Dallas Senior Games. The Olympic-style competition, open to all athletes age 50 years old or older as of Dec. 31, 2016, will be held at Fair Park from Feb. 22 to Feb. 28 with a cycling event also taking place March 4 and March 5.
The Games have made what is considered by the department a welcome comeback; the event has not been held since 2009 due to a lack of funds. However, the formation of the Senior Program Division last year by the city meant a fiscal renewal of the Games.
"The goal of the Senior Program Division is to restore programs and senior participation throughout our 42 recreation centers," Crystal R. Ross, assistant director with the Dallas Park and Recreation Dept., noted in a prepared statement. "Bringing back the Senior Games was another big priority for the Senior Program Division and we are all very pleased to be hosting it once again."
The division's manager, Daryl D. Quarrels, discussed why he believes the Games are significant to residents.
"We have a growing number of seniors in Dallas," he said, commenting on the trends his department has noticed within the city's senior centers. "We were being able to see that a lot of our seniors were more active these days, they're a lot more involved with some sports, fitness, exercise, so I think it was only appropriate – that if we have that many seniors that are being active these days - to have them involved in a Senior Games. It's their Olympics and they are very competitive."
Despite the minimum age requirement of 50 to participate, Quarrels pointed out that the age range of residents attending local senior centers is most commonly in the early 70s.
"You would think it would be a younger age group but the average age group is 72 so I felt there was a need for those individuals that, if that's our growing number … it was kind of important to make sure that we're having activities, programs and games that interest that age group, even though we want to diversify everything we do."
That diversity includes Senior Games categories that may interest members of the communities in Southern Dallas.
This year's events include a 1k fun run, a 5k run, basketball, bowling, bridge, cycling, dominoes, golf, pickleball, swimming, table tennis, tennis, Texas Hold 'Em poker and track. Winning participants will have an opportunity to advance to the state competition in San Antonio and nationals in Birmingham, Alabama.
One local who has participated in approximately 15 Senior Games around the country has registered in the cycling category. Dean Wilkinson, 77, finds that the Games are ultimately less about the competition and more about staying fit and functional.
"I think so many people, especially over 60, a lot of people when they retire – I call them 'couch potatoes' – basically, they need to have a hobby … and by participating you meet a lot of neat people, a lot of them make a lot of friends, and it's a good way to increase your health and help you mentally."