DCCCD trustees approve concealed carry policy
Special to The Dallas Examiner | 7/3/2017, 9:12 a.m.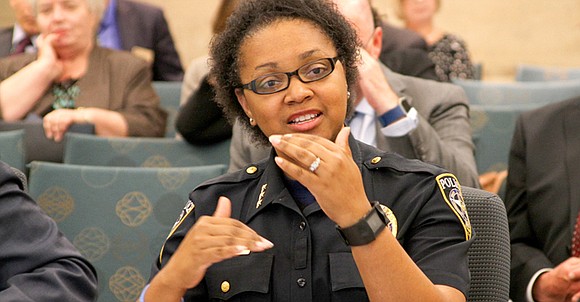 Special to The Dallas Examiner
DCCCD is a network of seven community colleges in Dallas County. On June 6, members of the college district's board of trustees unanimously approved a new concealed carry – or campus carry – policy. The policy will start Aug. 1.
DCCCD and all other community colleges in Texas are required to have a concealed/campus carry policy in place on Aug. 1 so that they can implement state law, SB 11, which was passed in June 2015 by the Texas Legislature.
"The Dallas County Community College District is committed to protecting the health and safety of our DCCCD community as we respect the rights of its individual members," said Dr. Joe May, DCCCD's chancellor. "Passing this policy allows us to comply with the law without compromising our mission, purpose or the environment in which we all work and learn.
"I have worked with the district concealed carry committee and members of our board of trustees throughout this process to ensure that we meet the state's deadline for implementation of our policy. Our concealed carry policy ensures that students and employees can learn and work in a safe environment and meets state requirements for individuals who are licensed to carry concealed handguns.
"The input of our students, employees and community members helped the committee craft a policy that reflects the ideas and feedback of everyone who participated, and I thank everyone for their efforts to formulate this important policy."
Background
Senate Bill 11, passed by the Texas legislature and signed by the governor in June 2015, permits a licensed-to-carry holder to carry concealed handguns on campus. The law also allows DCCCD and other institutions to adopt rules or regulations to implement concealed carry on campus as necessary, in view of student population, safety concerns and uniqueness of the campus environment, as long as the rules and regulations do not generally prohibit or have the effect of generally prohibiting a license-holder from carrying a concealed handgun on campus.
"The law does not allow 'open carry' on college campuses," said Lauretta Hill, DCCCD's commissioner of public safety and security. "Open carry refers to the intentional display of a handgun, including the partially- or wholly-visible display of a handgun stored in a shoulder or belt holster." She added, "The law also does not allow the carry of rifles or shotguns on college campuses."
DCCCD formed a districtwide concealed carry committee in fall 2016 chaired by Hill. Rob Wendland, the district's general counsel, and Tricia Horatio, assistant general counsel, provided legal advice. Each college in the DCCCD system – Brookhaven, Cedar Valley, Eastfield, El Centro, Mountain View, North Lake and Richland – had its own campus committee as well.
To prepare for and discuss concealed carry, the district held more than 40 open and public forums in January and February to gather comments from students, employees and community members. Following the public and campus forums held in January and February, the districtwide concealed carry committee worked on drafting a policy in April and May; the first reading of the policy was presented to the DCCCD board of trustees on May 2.