DCCCD trustees approve concealed carry policy
Special to The Dallas Examiner | 7/3/2017, 9:12 a.m.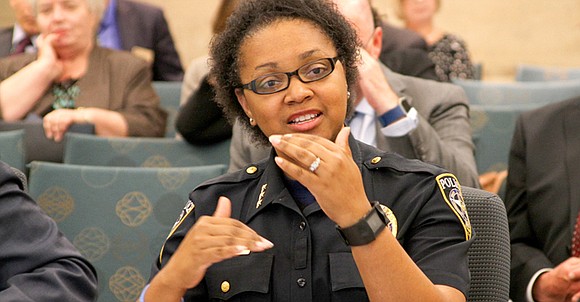 The policy's second reading – and discussion in a work session among members of the board's education and workforce committee with the chancellor, general counsel and police commissioner – was presented on June 6; board members then voted to approve the new concealed carry policy during their regular public meeting later in the afternoon and added an amendment to review the policy in two years.
The policy
The district's new concealed/campus carry policy was written to allow DCCCD to achieve its educational goals and to ensure that programs and services operate efficiently. As a result, the district's new policy prohibits the use, possession or display of a firearm on college district property or a college district-sponsored or related activity which violates the law or district policy or regulations.
The new DCCCD concealed carry policy applies to all faculty, staff, students, guests, visitors, and individuals and organizations that do business with or on behalf of the district or its property. The policy does not apply to commissioned police officers, including the college district's police department.
The district's newly-approved concealed carry policy includes a list of definitions referred to in the text, plus specific conditions, areas and events where concealed carry is not permitted. Open carry is prohibited.
Specific conditions, areas and events where concealed carry is not permitted on DCCCD property are listed below.
Policy specifics
The district's policy says this about concealed carry: "An individual who holds a license to carry (referred to as a 'license holder') may carry a concealed handgun on or about his or her person on college district property, including public driveways, streets, sidewalks or walkways, parking lots, parking garages and other parking areas, unless such carry is otherwise prohibited by state or federal law or this policy. A license holder is responsible for complying with applicable state and federal laws related to the carry of a concealed handgun."
Licensed holders may not carry a concealed handgun on college district property if they are intoxicated, and they may not intentionally or knowingly display a handgun in the plain view of another person, even if holstered. They are required to display their driver's license, or identification certification issued by the Texas Department of Public Safety, and their license to carry when directed by DCCCD police officers, who have the right to disarm them in order to protect the license holder, officer or other individual.
Other areas, conditions or activities where concealed carry is not permitted under DCCCD's policy are:
DCCCD does not allow concealed carry wherever it is prohibited by law or by the district's policy.
Concealed carry is not permitted by DCCCD in child care centers or polling places; at sporting or interscholastic events; at board meetings; where counseling services are offered; in health care facilities or in laboratories or areas where potentially hazardous materials are located.
DCCCD's policy also does not permit concealed carry in locations where Pre-K-12 school or college district-sponsored programs or activities are located (or by Pre-K-12 personnel on the grounds or premises where the program, activity or camp is held); in fitness centers or in fitness facilities; in college district vehicles; or where prohibited by law or by contract.
Concealed carry also is not permitted by DCCCD's policy at event-specific activities (such as college and high school graduations); during grievance proceedings; and in temporary exclusion zones (which involve specific factors detailed in the policy). DCCCD also will provide notices at all locations and activities where concealed handguns are prohibited by the district's policy or by law.
Other weapons also are prohibited on college district property or at DCCCD or college-sponsored or related activities, including: the use, possession or display of any illegal knife or club; fireworks of any kind; incendiary devices; instruments designed to expel a projectile with the use of pressurized air (such as a BB gun); razors; chains; martial arts throwing stars; or the possession or use of articles not generally considered weapons, if they pose a danger to any DCCCD student, employee or district property.
The new policy includes the use of disciplinary action for individuals who violate the policy, up to and including expulsion, termination of employment, severance of a business relationship or criminal prosecution.