BlackStar: Building a changing world
DENISHA McKNIGHT | 7/10/2017, 9:23 a.m.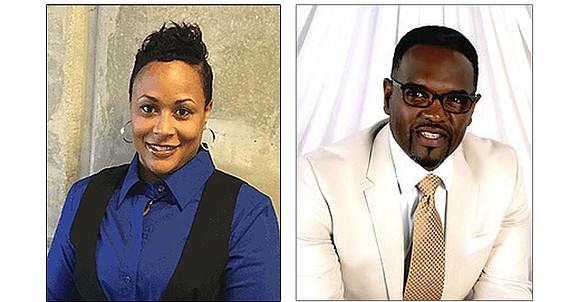 The Dallas Examiner
African Americans are changing the landscape of entrepreneurship. In 2014, Texas had an estimated 108,473 Black-owned businesses.
Nationally, the number of Black-owned businesses has grown 39 percent between 2007 and 2012, with a total of 2.6 million Black-owned businesses, according to a 2012 U.S. Census Bureau survey.
With African Americans becoming more business-minded, Black-owned businesses are becoming more significant, and organizations such as BlackStar Companies are a prime example of this growth.
Self-proclaimed "builder of a changing world," BlackStar Companies is an all-around business providing services such as construction, energy, and information technology in the local areas, and one of a few businesses that is minority run and has a predominately minority staff.
BlackStar initially started as project management business and training area by husband and wife duo Michelle and Les Allen in Michigan before transitioning into a multiplatform company located in Texas, Louisiana and Alabama.
"We started off doing one thing, and now, it branched off into doing two separate things under one umbrella," Michelle said.
The construction agency has seen great success since establishing in 2006, with notable works throughout the Dallas/Fort Worth Metroplex such as the Swarovski Crystals stores at DFW Airport and the Galleria Mall and the stage at the Klyde Warren Park Pavilion.
Along with their creditable works, BlackStar is one of a few businesses in the area that's managed by a Black woman and a Black man with a majority minority staff.
"We want to always look out for people that look like us but also people that think like us. We know that we [minorities] don't get a lot of opportunities in corporate America if you don't meet a specific standard," Les said.
However, the firm's success doesn't stop the business owners from encountering certain obstacles.
"The biggest challenge for minority companies is the capital or having the means to get the capital," Michelle said. "You get it, and then they're saying you need something else. Then, you get that, and then there's another criteria. So, it's never enough. [It's] always you jumping through one hoop to another."
Black entrepreneurs often struggle to obtain funding from the government or outside sources to maintain their businesses. resulting in them having to fight harder to raise money.
"Us being minorities, we don't have many people of our race that have money laying around like that like some of the other ethnic groups do," Michelle said.
Most Black sole proprietors have to fight harder and find multiple different ways to raise the necessary money to open their business, pay for their products and pay their staff.
"You have to have very creative financing because you have opportunities to get projects when you first start out, but you have to be able to finance those projects because you don't get paid quickly," Les explained. "You might get paid in 30-45 days. That means you have to be able to pay your staff and all your bills for that project and make it last for those 30-45 days, so you have to be creative and live tightly."