Civil rights and Education Dept. rollbacks
CHARLENE CROWELL | 7/17/2017, 1:14 p.m.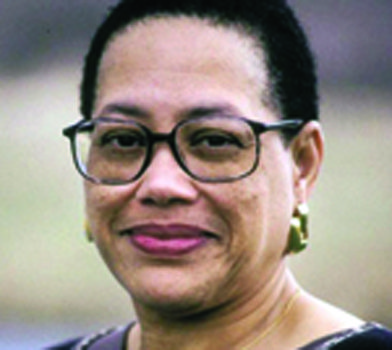 Center for Responsible Lending
After decades of vigilant struggles and sacrifices, civil rights legislation enacted in the 1960s won federal promises to ensure that discrimination is illegal and would not be tolerated. Unfettered access to housing, voting rights, fair credit, public accommodations and more was marked and celebrated as hard-fought victories for Black Americans and other people of color. In later years, additional protections were added as amendments to safeguard the rights of the elderly, disabled, and the LGBT community.
Now in 2017, a growing number of interests are openly questioning whether the Trump administration intends to uphold these laws. More specifically, a series of federal agencies with offices dedicated to civil rights are at risk. Through budget cuts and staff reductions, these agencies will either outright deny or severely limit the ability to challenge discrimination that continues today.
Case in point: the Department of Education's scaling back of civil rights enforcement. Proposed Trump administration departmental budget cuts will result in the loss of the equivalent of 46 full-time positions. For remaining staff, caseload levels will rise.
Commenting on the severity of cuts, Laura Dunn, the executive director of SurvJustice, a DC-based nonprofit that supports legal justice recently told Inside Higher Ed, "They know that they can't complete these investigations with such a lean budget and inadequate staffing."
On June 8, Candice Jackson, the acting assistant secretary for the Office of Civil Rights issued an internal Education memo directing all 12 regional Office of Civil Rights staff of immediately begin new practices. Per Jackson, the Education Department goal is to swiftly address compliance issues, reach reasonable resolution agreements and encourage voluntary settlements wherever possible. Investigation staff were advised to clear case backlogs and resolve complaints in a "reasonable time frame."
Education's OCR is charged to prevent, identify, end and remedy discrimination against students. OCR investigates education complaints involving admissions, recruitment, financial aid, academic programs, student treatment and services, vocational education, housing, employment and more. Complaints may be filed by an affected consumer or on behalf of another person or group.
Under the Obama administration, additional OCR staffing in the Education Department was added to better meet the goal of closing cases within 180 days. In some instances, clearing case backlogs took years, instead of days, to thoroughly investigate and resolve complaints.
On June 16, the nonpartisan U.S. Commission on Civil Rights weighed in on proposed cuts and issued a lengthy statement detailing a new two-year, comprehensive assessment of federal civil rights enforcement. In part, the statement read, "The review will examine the degree to which current budgets and staffing levels allow civil rights offices to perform their statutory and regulatory functions."
"The Commission has grave concerns about continuing signals from the current Administration, including the President's proposed budget and statements of Cabinet and senior Administration officials, that the protection and fulfillment of civil rights of all persons will not be appropriately prioritized," continued the Commission statement. "These proposed cuts are particularly troubling in light of Education Secretary Betsy DeVos' repeated refusal in Congressional testimony and other public statements to commit that the Department would enforce federal civil rights laws."