Foundation launches Raising Texas Teachers
Special to The Dallas Examiner | 7/17/2017, 1:02 p.m.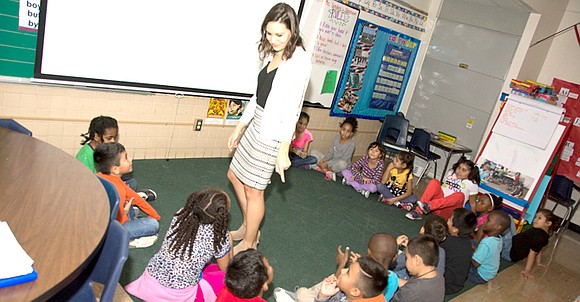 The two Dallas universities selected to participate were grateful for the opportunity to help future teachers.
"Being selected as one of just 10 universities in Texas to be honored by Charles Butt and Raise Your Hand Texas is really a historic milestone for our young university, as we work to fulfill our mission to empower students, transform lives and strengthen communities," said UNT Dallas President Bob Mong. "UNT Dallas will be awarded 20 full scholarships over the next four years to support two cycles of transfer students heading into the teacher preparation program of our Emerging Teacher Institute."
Mong went on to thank the Butt family and HEB for their support of education in Texas and congratulated UNT Dean, Dr. John Gasko, and his team for their successful effort in securing the funds to help students successfully join the "noble profession" of teaching.
"North Texas has an enormous talent pool in its young adults, but many of them face financial and other obstacles if they want to pursue careers as teachers," said Paige Ware, interim dean of the Simmons School of Education and Human Development at Southern Methodist University. "Through the Raising Texas Teachers grant, SMU's next generation of aspiring teachers will not only have immediate scholarship support, they will also gain the long-term benefit of being shaped by a robust professional network of career educators who will support them within an increasingly wide community of education experts."
A second cohort of emerging teacher preparation programs will receive technical assistance to improve their programs, and will be eligible for scholarship funding in future years.