Message of Hope: Kayla Reed shares inspirational message to future queens, kings
MIKE McGEE | 7/17/2017, 1:30 p.m.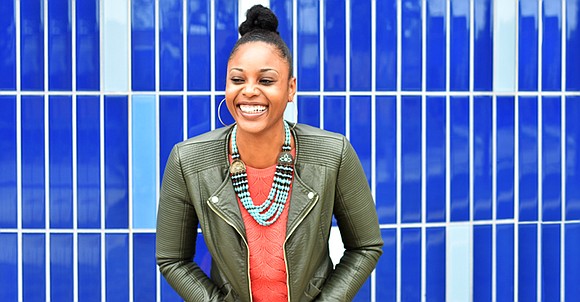 The Dallas Examiner
"Pretty much you name it, I have been through it. Luckily I don't look like what I have been through. I come from a broken home, I was bullied…" Kayla Reed, reigning Miss Black Dallas Coed, said as she described her drive to serve, despite sometimes-bitter travails along with her glorious triumphs. "I'm just naturally very empathetic … I don't like to see people hurting and I really am just passionate about helping people that need it."
The pageant system she is a part of is specifically for college-educated women.
"All of the contestants, including myself, have at least a bachelor's degree, and the pageant itself gives out scholarships to be used towards advanced degrees," Reed, 34, noted, adding that the current Miss Black America Coed is completing a doctorate and estimated her scholarship to be $6,500.
Reed graduated from Southern University in Baton Rouge with a bachelor's degree in psychology and a master's degree in mass communications. She asserts that she did not enter the pageant for financial reward but rather as a gateway to continue her effort of positive contribution to the community.
"I'm so proud and so humbled to represent the city because Dallas is so well-respected and I know people come here from all over to vacation because we have so much to offer," she said. "Basically, anything you can think of, we have it here in Dallas."
The pageant winner conceded that what centers her moral compass is not her title nor the scholarship money, but the opportunity to show young people that there are opportunities out there, even for those who are inexperienced in life's complexities, unclear about their future, or who are – for the moment – broken.
Reed enjoys addressing young people with what she called her Message of Hope and has been very active in speaking to groups such as The Girl Scouts and the Boys & Girls Club, reaching out to those who need a supportive message.
"I know I only have a small window to catch their attention and provide them with knowledge that I would have liked to have as a kid. For me, it's about charging my story and the things that I have been through in hopes that the kids that I'm speaking to will be able to avoid some of the challenges I have faced," Reed admitted in a written statement she provided.
She considers her speaking engagements a way of "paying it forward" toward the future generation. The pageant was simply a platform for bringing encouragement to the youth in the community.
"In the process I can help my sister queens obtain their advanced degrees by exposing people to the Miss Black America Coed pageant system and letting them know that it really is about scholarship and helping someone else out."
Reed emphasized that her passion for community is not a new development. In fact, her wish to be there for others sprouts from her own childhood desires, struggles and anxieties.