A timeless strategy for economic empowerment
JAMES CLINGMAN | 7/17/2017, 1:11 p.m.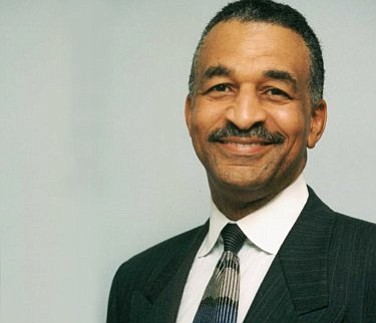 Blackonomics
Before we are able to make the kind of meaningful progress necessary to bring about a change in our economic status, we must educate ourselves in the areas of collectivism, mutual economic responsibility and the advantages of supporting one another in our endeavors.
Economic empowerment does not have to be shrouded by confusing economic terms nor as complicated as many of us think it is. Economics, for our purposes, must be brought down from the lofty heights of academia to the "street talk" with which we are all familiar. It too must become a part of our vernacular, because at that level we will be able to deal with our concerns, our complaints and our problems with the only ammunition that is effective: Our Dollars.
During the sit-ins of the 1960s, while we were seeking equality and the right to integrate socially, we began to lose sight of the economic advantages we did have, the most important of which were Black-owned businesses; they soon began to fade away. As we explored our new found "right" to buy the same products and services we had always bought, only now we could enter through the front door instead of the back door, we forgot about our own businesses. Another boycott was about to begin – that of our own businesses by our own people.
This is not to discredit the sacrifices we made to bring about our civil rights; those were some of the most important and significant times in Black history. We owe a debt of gratitude to those who helped make it possible for many of us to have the things we have today. But now, with the so-called "New World Order," with all of our political and social progress, we are even more behind, economically, than we were a generation ago.
Why is this true? One reason is the political complacence that sets in after we elect Black people. Black Mayors and Black Congresspersons do not necessarily equate to Black economic prosperity. Our African American politicians can only do so much, and sometimes that's very little, to relieve the plight and blight of our communities. After we have helped them get into office, we cannot then sit back and wait to see what they are going to do "for" us. We must continue to help them so they will be able to do something "with" us.
Our politicians, at least the ones we helped get elected, must be accountable to us, and that will only happen if we abide by the one rule that counts in politics: the money rule. Unless African Americans are willing to support our candidates with our dollars as well as our voices, we will have neither accountability nor influence in the political arena.
We, as a national community, are generally well skilled in making our points when it comes to social issues. But, we are sorely lacking in our knowledge and execution of basic economic strategies for our local communities. Politics is important but first we must support one another, demand reciprocity from those with whom we do business, and work together toward ownership of our communities. Politics will fall in place when economics succeeds.