Dallas named as a place of racial healing, transformation
MIKE McGEE | 7/24/2017, 2:16 a.m.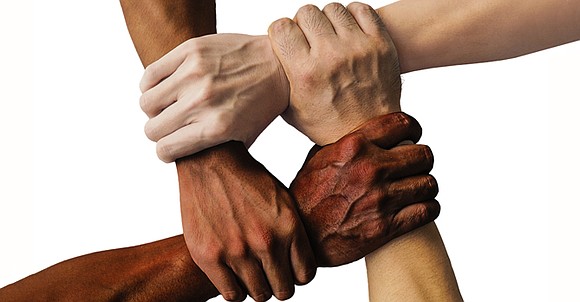 The Dallas Examiner
"We understand that as a city, that Dallas – as diverse as we are – there are several, several, several, ideas of what truth, racial healing and transformation should and needs to look like," said Joli Robinson, co-chair of the Dallas Truth, Racial Healing & Transformation workgroup. "And it may look like a variety of things to different parts of the city, to different demographics within the city, so if there is one thing that just I had to add to that, is how important it is to get a diverse, diverse – when I say diverse, not a watered-down diverse, but a true diverse group of individuals together that can help us think through what this can look like. Not only think through it, but do the work individually."
TRHT is a comprehensive, national, community-based initiative designed to address and transform the historic and modern effects of racism. Launched in 2016, its purpose is advance the efforts of racial equality and healing throughout the United States.
The W.K. Kellogg Foundation awarded a total of $24 million to be distributed over the next two to five years to TRHT groups in 14 cities across the nation, June 28.
Communities Foundation of Texas, which connects donors to charities and communities in need, reported a $1.75 million that grant would be funded over three years from the WKKF in support of a local TRHT effort across Dallas.
Robinson described how the financial gift would support the new community engagement effort.
"W. K. Kellogg has been interested in racial healing work for about 10 years. They have come together with some brilliant individuals who have this free work that allows us to go through a process, speak a similar language across the country, and go through a process of truth-telling, understanding what's being communicated about race," she said.
Additionally, she noted another component of the effort.
"The second part, racial healing, really focuses on healing as a process, restoring to wholeness; make sure that we're focusing on that truth-telling that was done through the process and having new relationships based on that racial healing – that means that we're recognizing the pain of others and moving through that process."
The co-chair, who is also manager of community affairs in the office of the Dallas Police Department, mentioned that the TRHT was not simply about reconciliation but rather transforming social systems and structures to create something society has not experienced before. Further details are found on the Kellogg Foundation website.
"Launched in 2016, Truth, Racial Healing & Transformation is a comprehensive, national and community-based process to plan for and bring about transformational and sustainable change, and to address the historic and contemporary effects of racism," the site states. "It seeks to unearth and jettison the deeply held, and often unconscious, beliefs created by racism – the main one being the belief in a hierarchy of human value."
This year, grants were awarded to 14 places where the initiatives will be set into motion in the next two to five years. Some of those regions are notable for their history, others for their more recent headlines, and include the state of Alaska; Baton Rouge and New Orleans, Louisiana; Greater Chicago, Illinois; Los Angeles, California; Selma, Alabama; Saint Paul, Minnesota; and Battle Creek, Flint, and Lansing, Michigan, per the Kellogg Foundation.