Ex-officer indicted on murder charge in Black teen's death
CLAUDIA LAUER | 7/24/2017, 2:21 a.m.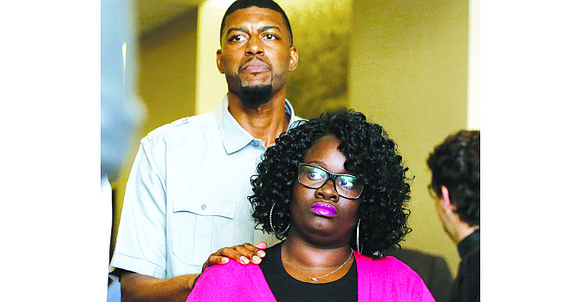 The Dallas County Sheriff's Department charged Oliver with murder in May, less than a week after the shooting in Balch Springs, a suburb about 15 miles east of Downtown Dallas. Oliver, who had been with the department for nearly six years, turned himself in and posted bond.
Last month, Oliver was indicted on two counts of aggravated assault with a deadly weapon by a public servant in an unrelated incident, where he is accused of displaying a gun during a traffic accident. Oliver was off duty in Dallas when another vehicle rear-ended his and, according to a police report, he pulled his service weapon and kept it pointed at the ground.
A Dallas officer who responded to the incident, which happened two weeks before Oliver shot Edwards, didn't file charges. Prosecutors later sought charges, though, saying the Dallas incident "showed a pattern of behavior."
Attorney Jasmine Crockett, who also represents the Edwards family, said facing charges in two separate incidents will be "too much to overcome" for Oliver.
"There's no question now in my mind of whether or not he is going to get locked up," Crockett said.
She said it also was significant that the indictment included aggravated assault charges related to the other teens in the car. She said officers don't often get charged for endangering others during an incident.
Oliver's is the second indictment of a police officer for a fatal shooting in Dallas County in less than a month after almost 43 years without an indictment of an officer. Former Dallas officer Christopher Hess was indicted on an aggravated assault charge for shooting into a moving car more than a dozen times in January, striking and killing 21-year-old Genevive Dawes.
Robyn H. Jimenez/The Dallas Examiner contributed to this report.