Br'er Cotton: Stage play sparks conversation about race, healing
DENISHA McKNIGHT | 7/31/2017, 12:17 a.m.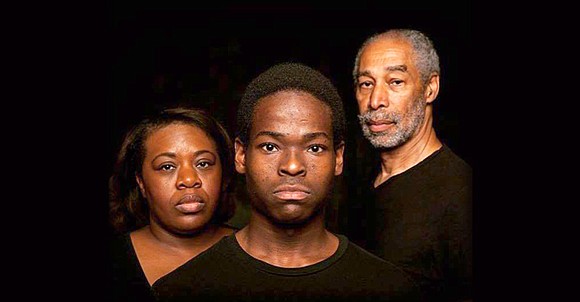 "How they [White citizens] felt during the OJ phase is how we feel on a monthly basis," he said.
While non-millennials' racial struggles may differ, some millennials may feel as if these problems haven't resonated with the generation until over the past five years.
"For our generation, it hasn't really hit us or it wasn't as blatant as it is now," a younger audience member said.
Although the piece places a huge emphasis racial tension, it also shines a light on camaraderie and racial empathy.
"There is so much fear in the world," said Gina, one of the audience members and roundtable participants. "I felt sad, confused and powerless watching this play. This happens so often, [and] I'm not sure, as a Caucasian woman, what to do."
There are times when people are not sure how to address race and feel as if they must represent an entire race with their views when in discussions due to preconceived notions.
"Don't represent your race …represent you," James said.
Despite differing stories and views, the audience found common ground on at least one factor; the importance of open, consistent dialogue.
"We don't get together and have conversations about race until when somebody is gone," said a commentator who, as the roundtable concluded, pointed out the need for more community conversations.