Reciprocity for Blacks in the marketplace
JAMES CLINGMAN | 7/31/2017, 12:10 a.m.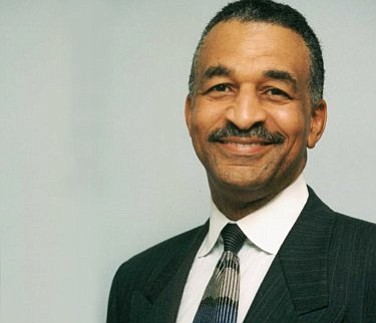 Blackonomics
We hear a great deal of discussion about the percentage of money Blacks spend with Black businesses versus how much we spend with White businesses – and others as well. It is said that 90 percent-plus of Black dollars are spent at non-Black businesses. Obviously, that leaves about 10 percent for our businesses. What are we getting for that 90 percent? Blacks must drastically change our spending habits and/or leverage what we do spend.
The average annual revenue [sales] for Black-owned businesses without employees is $58,000 and for those with paid employees it is $948,000, both of which are much lower than other so-called "Minority Groups."
A report published by the U.S. Small Business Administration titled Minority Business Ownership: Data from the 2012 Survey of Business Owners by Michael McManus, regulatory economist, said this about sales disparities:
"Evaluating disparities using per-firm sales average shows the stark difference between minority and nonminority firms. It also highlights key variations between minority groups. For example, [Black]-owned firms average about $58,000 in sales per firm, while Hispanic firms generate two and a half times this amount; Asian-owned firms, 6 times as much; and nonminority-owned firms over 9 times this amount."
One can reasonably extrapolate a couple of things from that point: Black businesses must grow to the point of being able to hire employees; and Black businesses need a great deal more support – from Black consumers as well as other consumers – to reach parity.
One other point of consideration is the industry in which we choose to start a business.
The report states, "While the number of minority-owned businesses is growing rapidly, disproportionate amounts are in the lowest 20 industries in terms of sales. In aggregate almost 58.9 percent of all African American-owned businesses are in the 20 lowest sales-generating industries…"
Finally, as I have cited many times, of the more than 2.6 million Black businesses, only 111,000 have employees. Do the math and see why we must grow our businesses in order to make them more viable in the marketplace. In order to have more of our $1.2 trillion flowing through Black businesses, we must have larger ones in more profitable industries. Make sense?
Now here's the rub against us as consumers of Black products and services from Black entrepreneurs. Paradoxically, while we must have more sustained growth and we must venture into more scalable business ventures, many Black consumers are buying from other groups, and some are even refusing to do business with Black firms for one reason or another. Add that reality to the fact that other groups do not support our businesses to any great degree, which could be due in part to the industries we select, and Black business is stuck on a treadmill, expending a lot of energy without moving forward, multiplying but never growing.
Top all of this off with the fact that we hold our entrepreneurs to a higher standard than we hold others. We want reciprocity from them, and we want them to "give back," which is quite reasonable and appropriate. However, we do not demand the same level of reciprocity from the other businesses that we support virtually every day. Don't agree? Then tell me, where is the balance of our $1.2 trillion annual income when we deduct the $188 billion in annual revenues earned by Black businesses, not all of which comes from Black consumers?