Revised tax-funded plan to be presented to Dallas ISD board of trustees
ROBYN H. JIMENEZ | 7/31/2017, 12:19 a.m.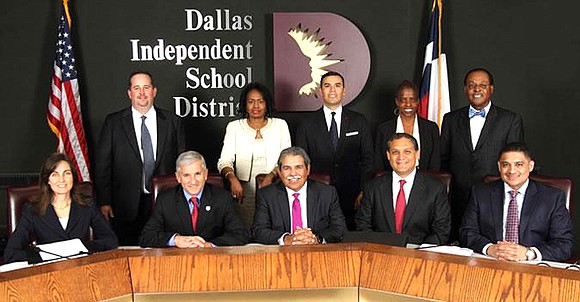 Moreover, the coalition stated that as property values continue to rise, the state Legislature provided less funding to school districts, resulting in a $20 million budget cut last school year. The largest cut ended Imagine 2020, a $12.6 million program that would focus on the specific needs of students and teachers in the district's Southern and West Dallas schools.
Next year, a proposal of an additional $60 million is expected. Unless student enrollment increases significantly, Dallas ISD could face a "Robin Hood" plan – in which school districts with more property value "share the wealth" with districts of lower property value – as soon as 2018-19 and could return as much as $343 million to the state by 2021-22, according to the coalition.
If passed, the TRE would raise an additional $122 million, or $750 per student, each year. The plan indicates that the money would be directed toward programs and operations.
Another concern, accountability and measures for the success of the TRE program, was also addressed. Though no specific measures were mentioned, the district would be accountable for achieving certain goals after a five- or six-year period in order to continue the tax-funded program.
In an effort to gain support from the community, members of the coalition met with residents of each district.

Overall, most attendees didn't support the 13 cents property tax increase, however 61 percent said they would support a 6 cent increase to support better school programs. Additionally, 68 percent were in support of the tax increase if it had a five to six-year accountability measure.
The TRE's next hurdle is trying to get it past Dallas ISD trustees. If it passes, it will be added to the ballot in November and voters will make the final decision.