Texas Legislative Sessions: What people would be surprised to know
ROBYN H. JIMENEZ | 7/31/2017, 12:22 a.m.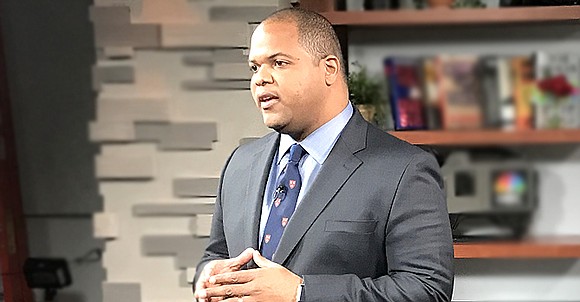 The Dallas Examiner
During the 85th legislative session, which ended May 29, a total of 10,672 bills were filed on behalf of the people of Texas with 4,960 passed and 51 vetoed. Most of the remaining bills died before making it to Gov. Greg Abbott's desk.
"A lot of good bills don't make it in this process, in any given session, but especially when you have Republicans in control of the House, the Senate and governorship, and you're a Democrat trying to pass progressive legislation," explained State Rep. Eric Johnson, D-Dallas. "Its very, very difficult to get anything done that's good for people."
Johnson stated there were several bills that died or did not make it out of the House to the Senate. Among them were two of his bills.
"I had a couple of bills that did make it out of committee and [made] it onto the House floor," Johnson discussed. "They got killed by the tea party in this event they're calling the 'Mother's Day Massacre,' where they went out and killed about 100 or more bills all at once on the House floor through a procedural maneuver. I had two bills that got killed in that massacre."
One of the bills would have changed the law to make it easier for minority-owned newspapers to obtain legal notices in the hopes of encouraging cities and other governmental entities that are required to publish notices to use minority-owned newspapers.
The current process is extremely difficult for minority-owned newspapers. These notices are important because they inform minority communities of government job and bid openings.
"Great bill and made it out of committee, and made it out of the Calendars Committee and got set for floor debate. And when it came up it got killed … by the tea party. I was pretty upset about that," Johnson expressed.
The second bill was designed to prevent gentrification in West Dallas. Johnson said it acquired a significant amount of attention but was killed during procedural maneuver as well.
The tea party killed every bill set for floor debate that day – without looking at a single bill – to send a message to Republicans who they felt were not conservative enough that they needed to be listened to, according to Johnson.
He asserted that if the bills had not been blindly killed, they would have stood a good chance of making to the governor's desk.
Dead on the Calendar
Some bills don't even out of committee.
"The most important of those, I think, was a bill that would have required equal pay for equal work – a gender pay equity bill that would have said that in Texas it's illegal to pay a woman less than a man for doing the same job or vice versa," Johnson said. "It seems like common sense justice to me, but that bill got out of committee and stuck in what's called a Calendars Committee, which means it never got set to be heard on the floor. It died right at the step before you get to have a vote on the House floor. That was disappointing."