What you need to know about sepsis
GLENN ELLIS | 6/5/2017, 12:26 p.m.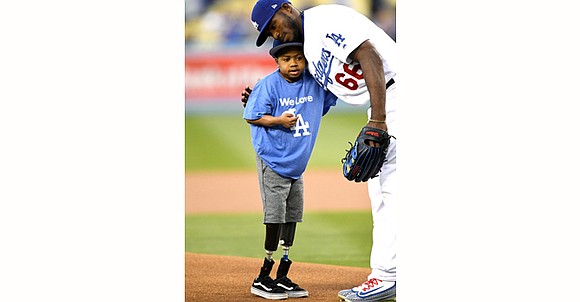 Strategies for Well-Being
The number of people who suffer from a potentially life-threatening type of inflammatory syndrome that affects the entire body – called sepsis – has grown by an average of nearly 9 percent each year over the past 22 years. A new study shows more people are dying from this rapidly progressing syndrome despite advances in treatment.
Sepsis, a usually fatal medical condition caused by the body's response to a severe infection of the blood and/or tissues, affects 5 to 10 percent of all hospital patients, leading to an increase of about $5 billion in U.S. health-care costs annually.
Sepsis can be deadly – the condition is fatal in up to 30 percent of cases. While some patients develop sepsis while in the hospital, a new report from the Centers for Disease Control and Prevention says 80 percent of cases are acquired outside of the hospital.
A CDC evaluation found more than 90 percent of adults and 70 percent of children who developed sepsis had a health condition that may have put them at risk.
Sepsis cases in the U.S. nearly doubled from 2000 to 2010, the CDC reported. Of the million or so Americans a year who get sepsis, roughly 300,000 die. Deaths from sepsis are on the rise due to growing antibiotic resistance, which means previously harmless infections can become fatal.
Cases of sepsis acquired while in the hospital are usually associated with a bacterial infection, such as pneumonia or appendicitis. But the CDC's report says that, in 70 percent of cases, sepsis develops in a patient who recently visited his or her health care provider and/or had a chronic medical condition, such as diabetes.
Sepsis develops when an infection gets into the bloodstream and affects the whole body, triggering a violent and potentially fatal immune response, which can cause organ failure. Sepsis begins when an infection activates a person's entire immune system, which then sets off a chain reaction of events that can lead to uncontrolled inflammation in the body. This whole-body response to infection produces changes in temperature, blood pressure, heart rate, white blood cell count and lung function. More severe forms of sepsis can also cause organ dysfunction or shock.
Common symptoms of sepsis are fever, chills, rapid breathing and heart rate, rash, confusion and disorientation. Many of these symptoms, such as fever and difficulty breathing, mimic other conditions, making sepsis hard to diagnose in its early stages.
Infections most commonly associated with sepsis involve the respiratory, digestive or urinary tracts or the skin. In hospitalized patients, the condition often begins with an infection that originates around an IV or surgical wound or drain, or in an area where the skin has broken down – bed sores, for example.
Doctors diagnose sepsis by examining patients for fever, increased heart rate and increased respiratory rate. They often perform a blood test to see if a patient has an abnormal number of white blood cells, a common sign of sepsis, or an elevated lactate level, which correlates with severity of the condition. Doctors may also test blood and other bodily fluids such as urine and sputum for the presence of infectious agents.