Theatre academy for at-risk boys
ALVA JAMES-JOHNSON | 6/12/2017, 10:31 a.m.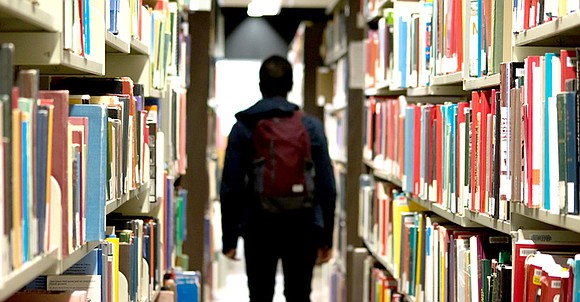 The Columbus Ledger-Enquirer
COLUMBUS, Ga. (AP) – The historic Liberty Theatre and Cultural Center has launched a new academy named after its longtime champion.
The Robert Lamar Anderson Academy of Excellence: Arts Immersion Program will serve about 60 Black and Hispanic at-risk males entering eighth grade, according to a news release issued by the organization. It will provide an art-based program to include fine and performing arts training, individualized academic support, male mentoring, counseling, leadership training and ongoing exposure to cultural activities.
The program will begin in August with Baker Middle School eighth-graders. Administrators will begin accepting applications and ecommendations from the school in mid-June. Participants will attend the program Monday through Thursday and some weekends. Many of the activities will be held at Holsey Chapel CME Church on Eighth Street. Dinner and a snack will be provided each day, according to Shae Anderson, the theater's executive director and Anderson's daughter.
"The vision for the program has kind of been floating around for a couple of years and I finally decided to go for it, particularly with all of the crime and the issues that we're having here in our community," she stated. "There are a lot of awesome mentoring programs out there, but I just felt led to put something together that will serve the students several times a week. Students that aren't necessarily in any extracurricular activities, they have some behavioral issues, some discipline challenges - those are really the young men that we would like to work with."
Shae Anderson also said the academy is named after her father because of his commitment to the theater and other organizations such as the Columbus United Methodist and the Omega Psi Phi Fraternity. He served as chair of the theatre for 12 years and is now chair emeritus, she said.
"I just thought it would be great because he's kind of the epitome of servant leadership – building and maintaining good relationships, being committed to whatever he takes on, and that's evident through his work at the church, through his work at the fraternity, and just generally being a good citizen," she said. "And so, in thinking about addressing crime and issues in the city, I thought, you know, men like that are a good example of what we want these young men to become – not necessarily expecting that they will become actors and professional musicians, which would be awesome if some of them have those gifts and talents – but just to see that you could go to work every day and be a good father and good citizen by doing things the right way and staying out of trouble."
Robert Anderson, a former Muscogee County School Board member, is a Spencer High School graduate who earned a bachelor's degree from Fort Valley State University and a master's in education from Georgia State University. He spent two years as a high school science teacher before entering the banking industry. He retired from CB&T as the Senior VP of Governmental Affairs after 36 years of service. He then spent two years working as the regional president of Citizens Trust Bank in Columbus.