Risk of the Zika virus growing in the U.S.
DENISHA McKNIGHT | 6/20/2017, 10:54 a.m.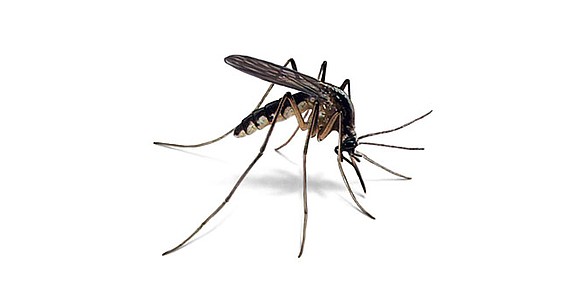 The Dallas Examiner
As the seasons change from warm to hot, residents should be very cautious of not only the heat but also the rising health risks, such as the Zika virus.
"With summer coming, the Zika threat will get worse," said Claude Jacob, president of the National Association of County and City Health Officials during a press conference discussing the Zika threat May 31.
Many people are at risk of contracting the virus through a mosquito bite this summer, particularly people who live close to the Gulf Coast and pregnant women. Last year, there were 5,300 Zika cases reported in the U.S. Furthermore, 250 pregnant women were confirmed to have Zika and, of those, 10 percent delivered babies with Zika-related birth defects, according to the Centers for Disease Control.

Reports haven't been broken down racially yet, but researchers have considered several social variables.
"They are taking it into consideration. Social determinants are important," said Oscar Alleyne, NACCHO senior adviser. "People who work outside have a higher risk, and people whose housing is less safe such as lack of air conditioning and screens are at higher risk as well. People who are lower on the socio-economic gradient [also] are more at risk."
People living in low-income areas within the city should be aware that there is a possibility that Zika can impact these neighborhoods heavily.
"We pay particular attention to the social support networks," Jacob said as he explained that the illness can affect children in low-income areas with fewer resources. "Keep in mind that these children are parts of families who may be impacted disproportionately depending on that particular neighborhood or ZIP code. So, I would add that the housing stock or access to education just underscores the importance of being a part of a broader village to take care of these kids in the long run."
City officials are currently devising a plan to keep the virus from spreading throughout the community and potentially causing a local outbreak.
"On our local response, we have been working with our Dallas County cities, our commissioner's court and the chair of our public health advisory committee, John Wiley Price," said Zachary Thompson, director of Dallas County Health and Human Services.
Thompson added that officials are tackling Zika differently than they would the West Nile Virus through the Dallas Zika Task Force.
"In terms of Zika, it's going to be a challenge for residents to understand that we're going to be monitoring human surveillance as opposed to when we're responding to West Nile Virus where we are focused on mosquito trapping," he said.
Aside from local challenges, prevention is becoming more of a difficult task nationally.
"One of the greatest challenges we have this year is that money is tight, and we are living under very severe budget caps," said Laura Hanen, NACCHO interim executive director.
The government has proposed budgets cuts for necessary programs such as the Public Health Emergency Preparedness Program and the CDC, which makes response time to outbreaks longer and more difficult. In addition, Congress only funded the CDC's Zika Pregnancy and Birth Defect Registry for one year, creating another obstacle for at-risk pregnant women and babies.