East Texas church holds 100 years of history
CALEB BRABHAM | 3/6/2017, 11:14 a.m.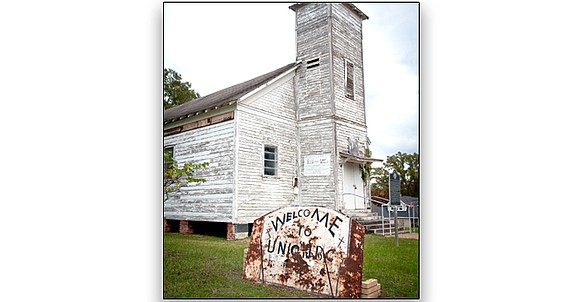 "It may have been filled in for safety," Vernon said of the baptistery. "But people always throw stuff in holes. After a couple of feet, we'll probably find a lot of crazy things people threw away in the baptistery. It's just a human thing, if you have a hole, people will throw things in it."
Vernon said he witnessed other sites where, by looking in a cistern, archaeologists were able to determine how people of other time periods lived.
"You could watch time pass," Vernon said. "We could see at the bottom there were steak bones, but went to pork chops, then catfish bones and finally alligator gar bones as we went through the Great Depression. But then things got better and we saw them get back up to steak. but what [is in the baptistery] may give us a lot of information."
Endsley said though the dig is in its fledgling stages, there has already been several finds, including nails and tiny fragments of pottery.
"Our best find so far has been a wedding ring," Endsley said. "It probably goes back to the 1840s or 50s. It was found some 60 centimeters down inside of a layer of charcoal that we think represents the 1847 structure."
"The slave culture had surprisingly stable marriages," Vernon said. "As long as the couple wasn't broken up and sold apart, they had extreme monogamy. That's why these wedding rings show up. You wouldn't think a slave would be wearing wedding rings. Well, they may not have had much, but they made something that marked them."
Endsley said eventually the goal would be to renovate the UMBC into a heritage center, which will serve as a museum displaying the timeline and story of the church. Endsley said he hopes members of the UMBC congregation, who are still around today and meeting in churches and homes throughout Jefferson, will be able to return to worship in the renovated facility.