Politics, Obamacare and health literacy
GLENN ELLIS | 3/6/2017, 10:56 a.m.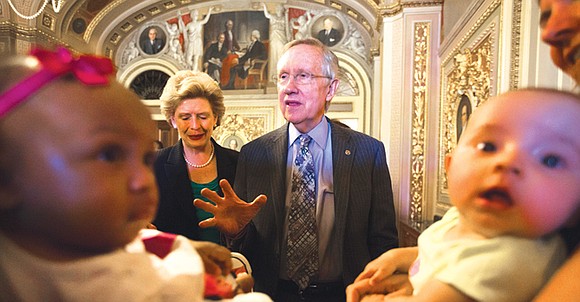 For example, it includes the ability to understand instructions on prescription drug bottles, appointment slips, medical education brochures, doctor's directions and consent forms, and the ability to negotiate complex health care systems.
While it is not health literacy legislation, the goals of the ACA cannot be achieved without addressing health literacy issues. The legislation offers few fixes for health literacy; there is no forceful legislative language, no regulatory mandates and no designated resources for action in this area.
The ACA extends health care access to 32 million Americans who previously had been uninsured. However, many of the newly eligible individuals who could benefit most from the benefits promised by the ACA are perhaps least prepared to take advantage of those benefits. Due to low health literacy, many people may have difficulty understanding what coverage they are eligible for under the ACA, making informed choices about what is best for them and their families and completing the enrollment process.
A lot of new people have entered the health care market and are making decisions that involve not just cost of their premium and "Is my doctor in the plan?," but also complicated decisions about deductibles, co-pays and benefits.
This has played out in other studies that reached the same conclusions. More than 1 out of every 3 Americans incorrectly believes that Obamacare and the Affordable Care Act are different laws.
Sometimes the problem is not health literacy but the ability to read or write at all. It is estimated that 14 percent of adults are illiterate, but many find ingenious ways to hide the problem.
A 2006 study by the U.S. Department of Education found that 36 percent of adults have only basic or below-basic skills for dealing with health material. This means that 90 million Americans can understand discharge instructions written only at a fifth-grade level or lower. If a person can read at a sixth-grade level and do simple math, they are health literate.
The success of health system reform will depend in large part on the capacity of individuals, families and communities to make informed decisions about their health.
Otherwise, how do you know what to fight for?
Remember, I'm not a doctor. I just sound like one.
Take good care of yourself and live the best life possible!
Disclaimer: This column is for informational purposes only. If you have a medical condition or concern, please seek professional care from your doctor or other health professional. Glenn Ellis, is a Health Advocacy Communications Specialist and is available through http://www.glennellis.com.