Cicely Tyson honored at South Dallas school
DENISHA McKNIGHT | 3/16/2017, 1:12 p.m.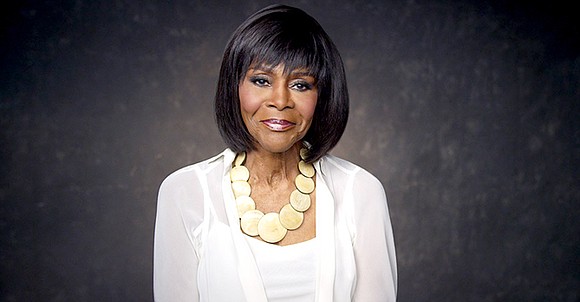 As time changes, the country has been up in arms after the induction of the Trump administration and recent actions such as the Muslim ban and repealing of Obamacare. Over the past year, race relations have become a very controversial topic that has revolved around violent and unexpected acts.
"I feel like it is a very frightening time," Tyson said. "I sense it everywhere I go because everything about our lives is uncertain. We have no idea what it is going to be like six months from now."
Even though things are more tense, the legendary actress advises that everyone in the community help each other and place their energy in speaking out against certain issues in order to retain peace and hope in their society.
"You can't help everybody, but you can help one body," she said. "If you can help that one body navigate life, you have done something, and I made it a point that I will focus my energy on the issues that I have involved myself in."
Before closing the event, a young student asked Tyson how she was able to juggle her acting career with the issues surrounding her during the Civil Rights Movement. She answered that through her work, she was able to effectively deliver a message to people during that time, such as in Genet's provocative 1961 play, The Blacks.
The play was a very daring production featuring well-known actors such as Louis Gossett Jr., James Earl Jones and Maya Angelou. The piece was so shocking to the point where some audience members were carried out of the theater due to its content, according to Tyson.
"We did one meaningful piece that dealt with what was going on at the time," she said. "It was a very exciting piece because it told the truth about the nature of race relations in America. We felt in doing that play we were contributing what we could towards the Civil Rights Movement."