Closer look at women in history: Harriet Tubman
DENISHA McKNIGHT | 3/19/2017, 7:17 a.m.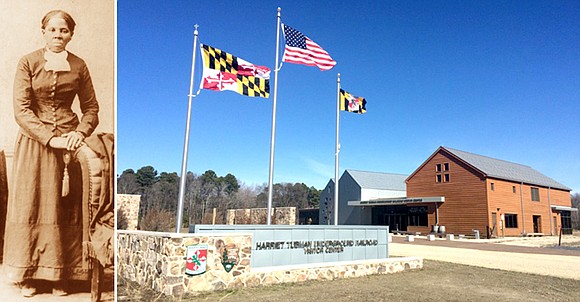 The Dallas Examiner
Many people have heard stories about the legendary Harriet Tubman as the conductor of the Underground Railroad, but they may not know the tumultuous history that inspired her leadership.
The anti-slavery advocate, known as Black history's "Moses," faced many trials and played a key part in many of the historical events we know today. This founding mother of the Underground Railroad is more than just the face of freedom, but she is also the epitome of a Black woman's strength.
Tubman was born around 1820 as Araminta "Minty" Ross in Dorchester County, Maryland. She grew up with her mother, father and eight siblings. Her mother taught her and her siblings stories from the Bible. Ross was most inspired by Moses and the book of Exodus.
Ross' childhood became one of the most brutal periods of her life. By age 5, she was forced to work as a house servant and caretaker for her master's children. Part of her responsibilities included making sure the infant didn't cry at night. She was often whipped around the neck when the infant did cry. Those scars never went away. At a time when she was severely ill, she pushed to collect muskrats from traps.
When she was 8, the she took a lump of sugar and ran away for three days in fear of punishment. She sought shelter in a pigpen, where she competed with pigs for scrapes of food.
Later in life, she described that she felt severely neglected during this time.
By age 12, Ross was working in the fields, which she stated she preferred over domestic work and being subjected to a White woman. Her pre-teen years became a turning point in her life as she became physically stronger and grew deeper into her Christian faith.
However, the changes in her life presented some negatives. While in the grocery store, Ross witnessed a fugitive slave attempting to escape the store after spotting his overseer. She blocked the doorway hoping that would give the slave enough time to escape.
During the conflict, the overseer picked up a heavy metal weight from the counter and aimed it at the slave but hit Ross in the head instead. Ultimately, Ross never fully recovered and developed seizures – which she knew as sleeping spells – that plagued her without warning. During these spells, she recalled having vivid dreams relating to her religion.
As she got older, Ross' mind became resilient. She was hired, along with her father and some of her siblings, to chop timber and ship it for a shipbuilding industry.
In 1844, she married John Tubman, a free man.
In 1849, fear grew throughout the plantation of the possibility of more slaves being sold. After rumors spread that Ross would be sold, she fled to Philadelphia for freedom, leaving behind her parents, siblings and husband.
Once she settled in Pennsylvania, she found work, saved money and changed her first name to "Harriet," which was her mother's name. The following year, she went back to Baltimore, Maryland, to lead her sister and two children to freedom. She also went back for her two brothers and her husband, who she later found out was married to another woman.