Exposed to Greatness
DENISHA McKNIGHT | 3/19/2017, 7:22 a.m.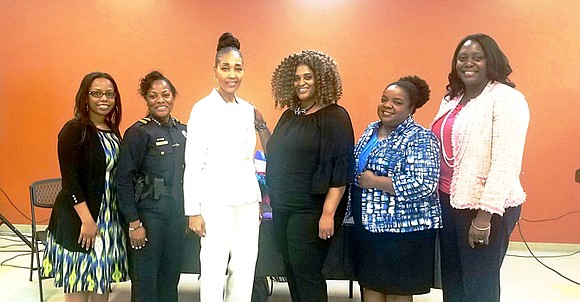 Drew also specified the importance of being surrounded with positive role models and friends to ensure a successful career.
"You need people to tell you about yourself. I don't care how old you are," she said. "Watch your crowd. If you are the smartest person in the room, you are in the wrong room."
Young women also have to be careful with how their image is portrayed to the public.

"Protect your reputation," Hicks asserted. "Often times we do things behind closed doors that we don't want everybody to know. So protect your reputation because you never know."
Before closing the forum, each panelist revealed who in their lives has inspired them. Some of the women highlighted various community leaders, such as the late Juanita Craft.
"When I was 20, I worked at the South Dallas Cultural Center, and one of my first jobs was to work on her house," Drew recalled. "To see how she mentored other people who are now successful in the community because of how she opened up her house, that encouraged me. She was a leader, and she did a lot of stuff without being paid. I wouldn't be [at the State Fair] if it wasn't for the work that she did."
The other panelists acquired inspiration from a more personal place such as their own homes.
Smith noted that her mother, who grew up as a sharecropper in Arkansas and passed away last November, is the driving force in who she is today.
"With four girls and two boys, she wanted to make sure that her kids got an education, but mainly her daughters," she said. "She wanted to make sure we were self-sufficient and that we didn't have to depend on any man or person for our livelihood. No matter how far I went up that corporate ladder, when I took a break from college, she couldn't rest until I got my degree. That's where I get my work ethic [and] my inspiration from."